What is a static IP address?
Templafy has announced support for static outbound IP addresses in our platform, allowing organizations to ensure consistent outbound traffic from their Templafy environment. With this new feature, organizations can now easily configure firewalls and access external resources that require a whitelisted IP address, all while maintaining the high level of security and compliance that Templafy is known for.
Production environment/clusters
When signing up for Templafy, region is chosen from the dropdown and region dictates which production environment the account is hosted in. This is also referred to as clusters.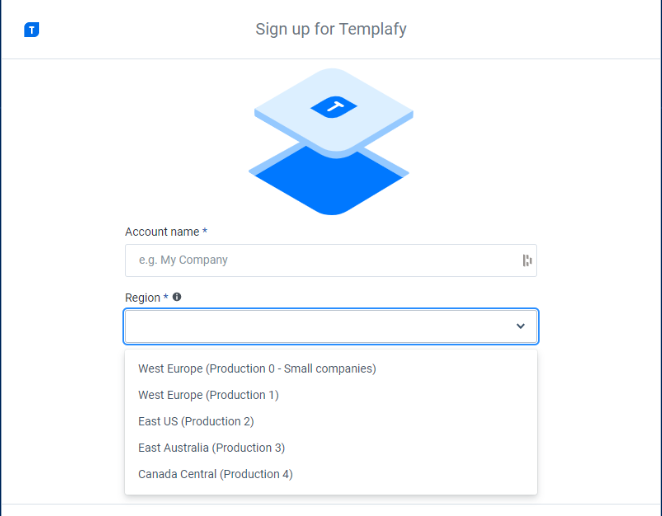 Checking which cluster a certain tenant is running in
To check the specific cluster, you need to use a tool called nslookup. This rool is a command-line tool used to query Domain Name System (DNS) servers to obtain information about domain names and their corresponding IP addresses. Nslookup is preinstalled in Windows, macOS and most Linux distributions.
Steps to take:
Identify your tenant URL, which has the following format: <tenant name>.templafy.com. If your tenant was migrated from Templafy One, then the URL has this format: <tenant name>.hive.templafy.com


Run nslookup using the tenant URL: nslookup <tenant name>.templafy.com. Make sure that the URL does not contain the protocol; ex. https://


The obtained result is similar to this:




In the aliases list in the second entry, you see the subdomain URL templafyprod0.templafy.com

, the subdomain 

templafyprod0

 indicates your Region, which in this case is 

West Europe (Production 0)
Static IP Address list 
West Europe (Production 0)
20.76.142.38
20.103.65.214
20.76.141.154
20.76.141.66
20.76.141.136
20.76.142.145
20.103.66.62
20.76.141.25
West Europe (Production 1)
51.124.150.123
51.124.149.180
51.124.151.106
51.138.8.113
51.124.150.200
51.138.10.28
51.124.151.16
51.124.150.243
East US (Production 2)
20.232.5.81
20.232.5.118
20.232.5.62
20.232.5.109
20.232.5.139
20.232.5.112
20.232.5.88
20.232.5.133
East Australia (Production 3)
20.92.134.203
20.211.137.169
20.211.137.142
20.211.137.222
20.211.137.177
20.211.137.241
20.211.137.188
20.211.137.114
Canada Central (Production 4)
20.175.232.56
20.175.151.238
20.175.233.45
20.175.234.129
20.175.150.98
20.175.150.194
20.175.232.65
20.175.151.102