Bug in new MS Office release
We have reported the issue to Microsoft who have confirmed the bug.
Solution
Upgrading your Windows 10 and Office versions to the latest versions will solve the issue.
Required versions:
Windows 10 Build +1803
Office Build +16.0.9330.1000
Office 365 ProPlus 1905 (Build 11629.20214) or earlier*
*It has been found that the bug was re-introduced in later versions and then subsequently fixed in the below versions.
Insider Channel: Version 1907 (Build 11901.20080) +
Monthly Channel: Version 1907 (Build 11901.20176) +
Semi-Annual Channel: Version 1902 (Build 11328.20392) +
Note: If you have previously selected the "Optimize for compatibility" and have upgraded to the same or newer version of the above, you may continue to see the blank taskpane. Please switch back to the Office default option "optimize for best appearance".
If upgrading your Windows is not possible, an immediate fix is to change your "User Interface options" in Office (per application) to "Optimize for compatibility".
See screenshot below: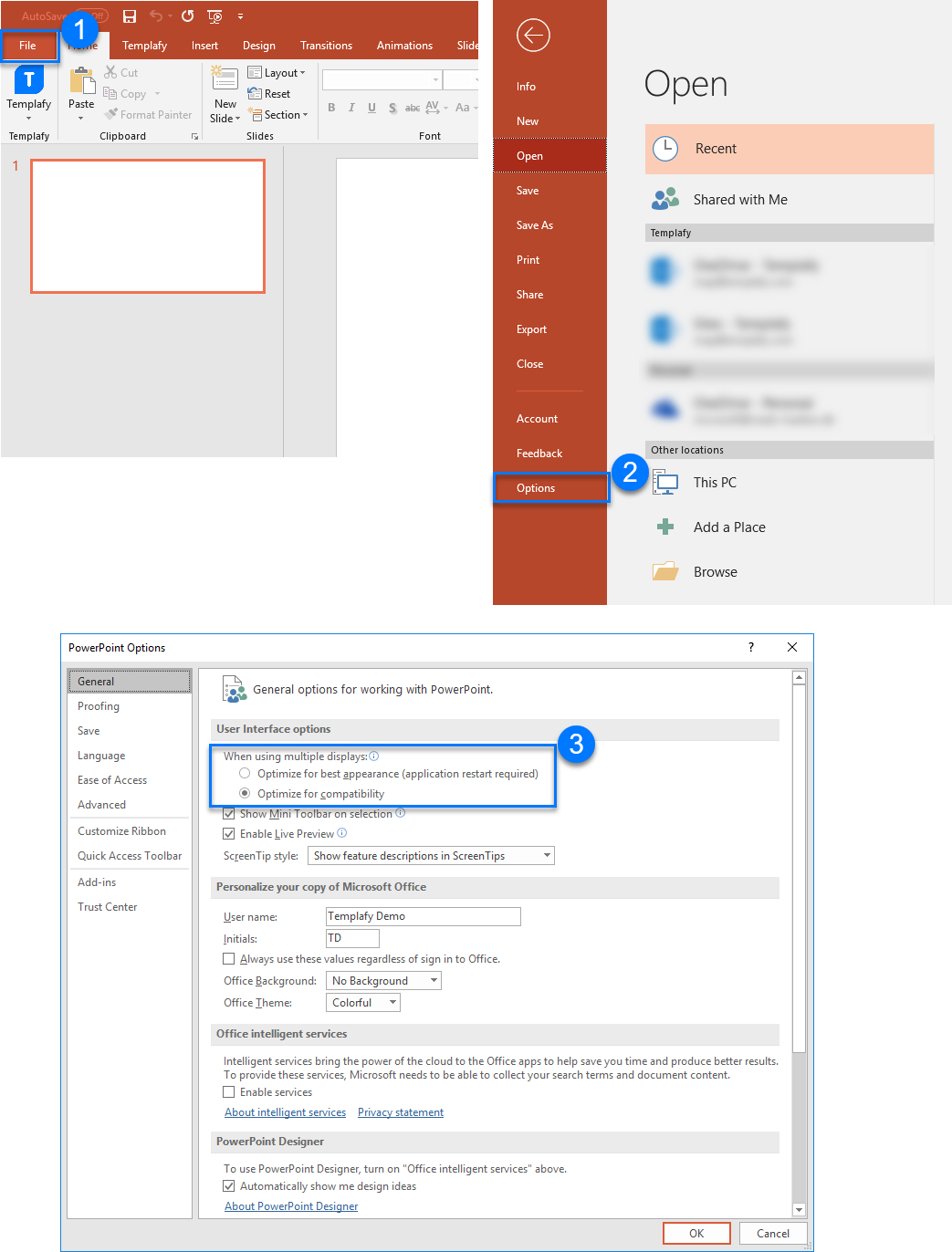 The above solution can be applied by adding the below Registry Entry via GPO: https://download.templafy.com/HKCU_OfficeOptionCompatabilityView.reg