Via a browser
Yes, employees can access all company templates and assets from a Mac using any Internet browser.
Direct in Mac Office
We have an integration to Mac Office (via our web add-ins) that is available directly from the Office store.
Please note that the web add-ins for Mac do not yet have all the same features as our add-ins for MS Office for PC.
Web add-ins features:
Word
Creation of documents

Text library

Image library 
DAM integrations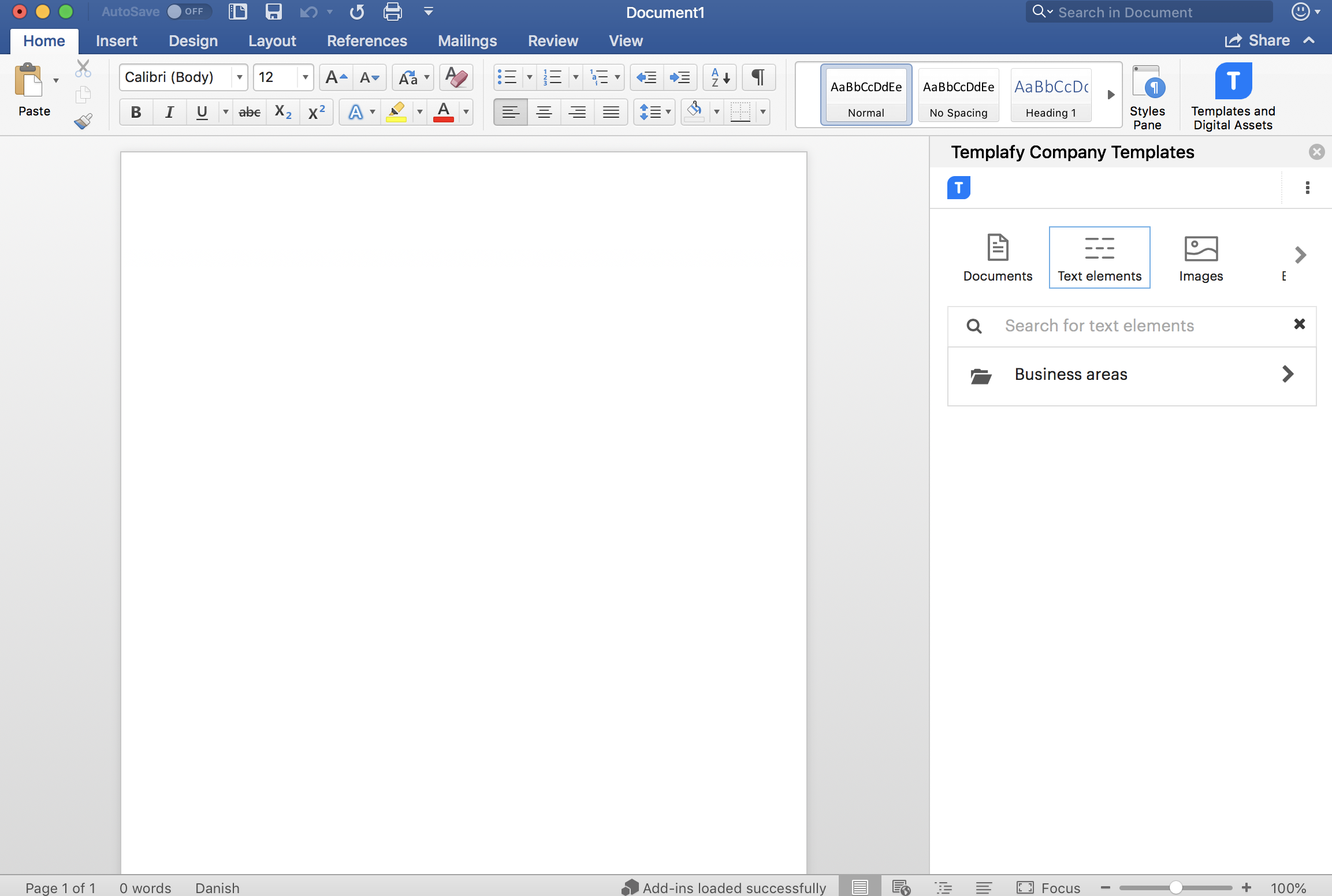 PowerPoint
Image library
DAM integrations
Excel
Image library
DAM integrations
The current missing asset libraries in PowerPoint and Excel is due to technological limitations of the Microsoft Web-Addins platform. As soon as Microsoft releases support for this, Templafy will add these libraries..