If you are unsure about which version of Templafy you are currently running, this can be checked. 
Find the release notes for Templafy VSTO Add-ins here.
To find out which version of Templafy Add-Ins (VSTO) you are using, follow the below steps within a Microsoft Office application: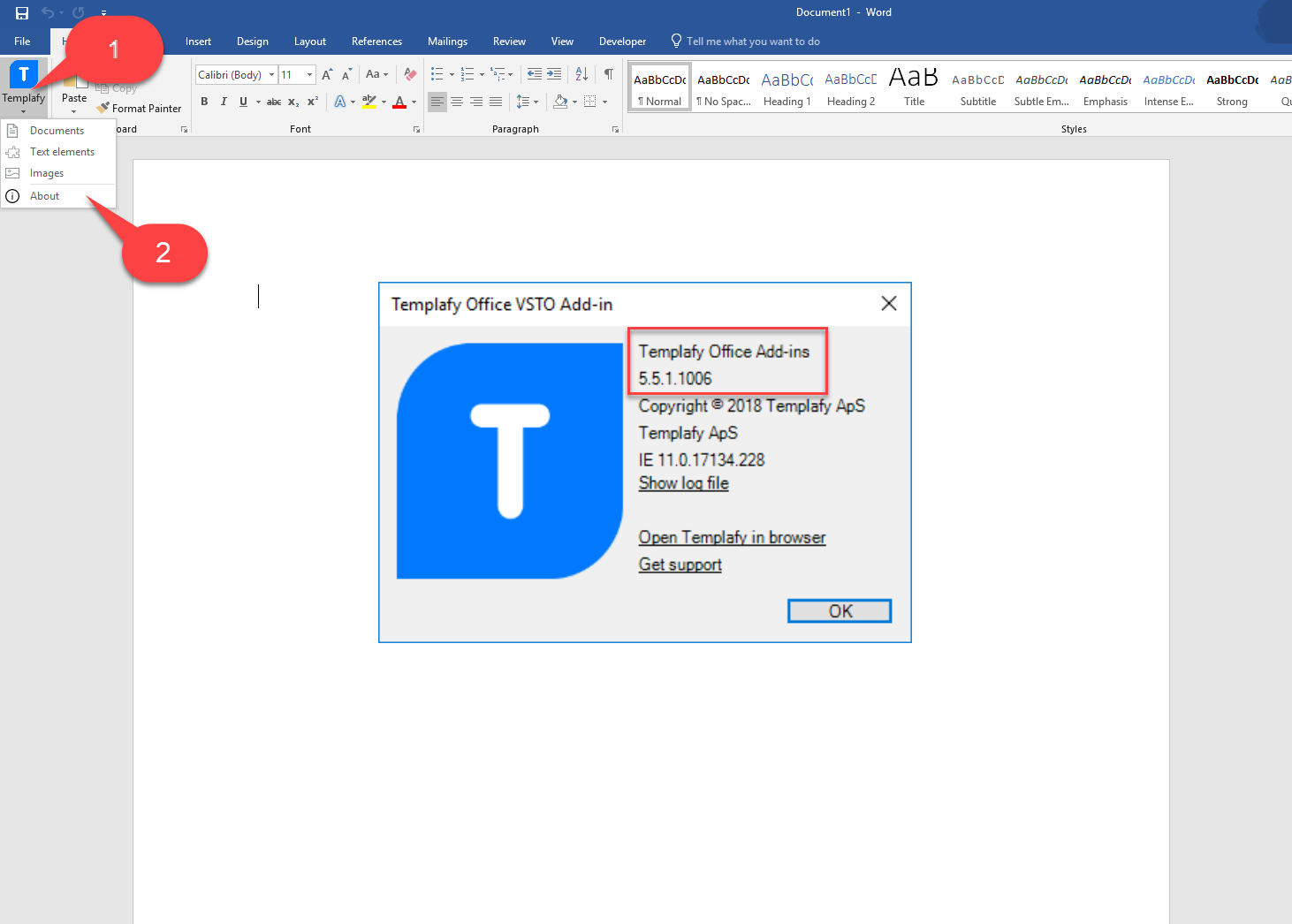 Templafy Desktop consists of a host and a client. You can read more about the different components of Templafy Desktop here as well as, find the release notes for Templafy Desktop here.
To find out which version of Templafy desktop you are running, follow the below steps: