About this article
Check for PowerPoint allows you to scan the presentation for errors and inconsistencies against 40 pre-defined rules to ensure that the content, format, and layout are on-brand with the latest company standards. In this article, we will explain how to fix the warnings populated by Check for PowerPoint.
How to fix the warnings?
Fix the warnings by clicking on Fix in the call-out or in the pane.
Once you fixed a warning, you can change it by clicking on the arrow next to Undo.
Undo the fix by clicking on Undo.
By default, the Fix will take the most used iteration in the presentation.
You can change the warning view by clicking on the Warnings by slides (default) or the Warnings by type buttons:

Warnings by slides (default): show the warnings slide by slide.
Warnings by type: show the warnings type by type (content, formatting, layout...). This view will allow you to fi several warnings at once using the Fix All button.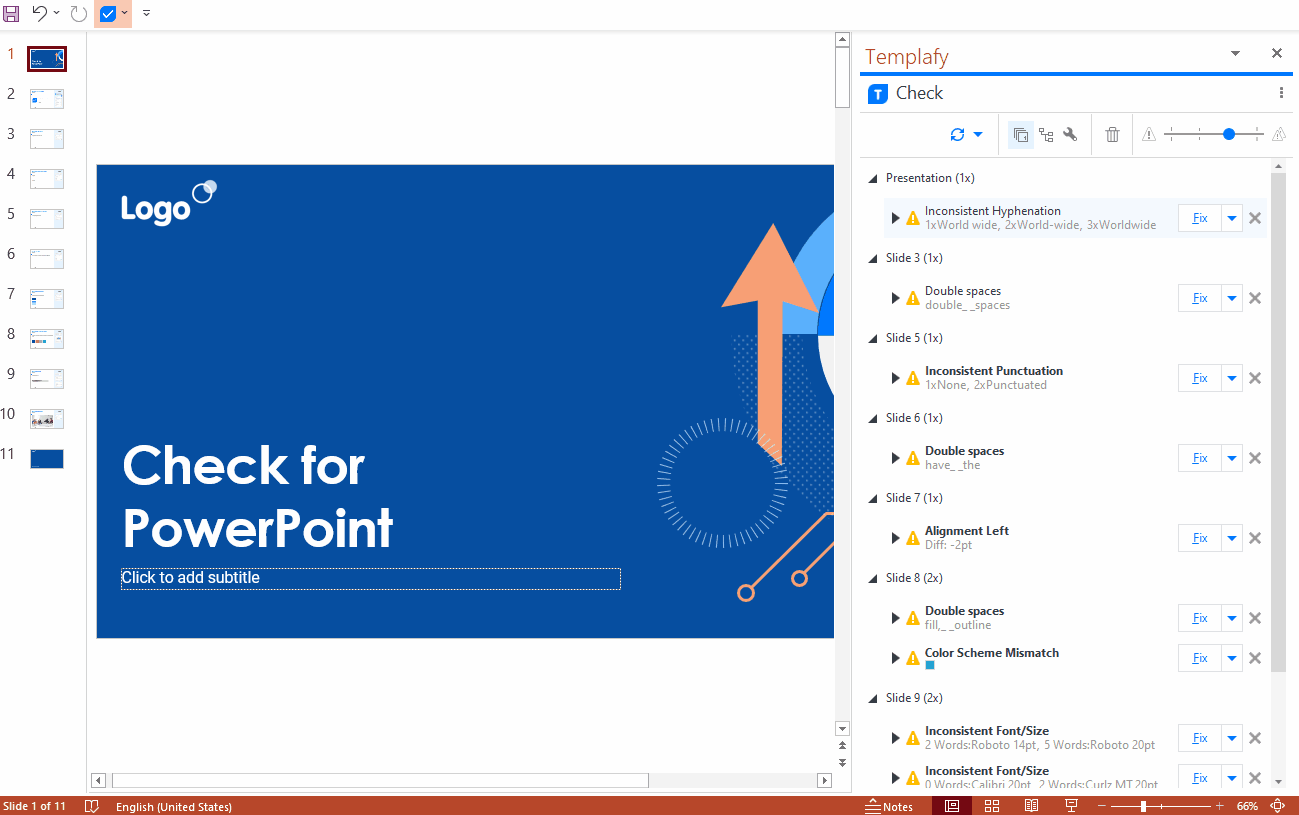 Related articles