About the Custom setup
What makes this custom is that the client provides their own Azure
Most organisations setting up SSO using AzureAD is doing this by onboarding Templafy generic enterprise AzureAD app to their Azure tenant. You can read about the standard setup here which is used by 99% of client organizations.
This article describes how an organization can create their own enterprise Azure app and use this instead of Templafy azure app, and then setup SSO to their own Azure App and then using the SAML2 to connect from your app to Templafy.
Setup guide
To complete this setup, you need to have credentials as a Global Administrator on your AzureAD.
| | | |
| --- | --- | --- |
| Metadata |   | |
| Identifier (Entity ID) |   | https://app.templafy.com/AuthServices |
| Reply URL |   | https://app.templafy.com/AuthServices/Acs |
| Sign on URL |   | https://CLIENTSUBDOMAIN.templafy.com |
| Hash function to use for digital signing at IdP |   | SHA-256 |
| User Identifier |   | user.mail |
Step-by-Step configuration:
Go to portal.azure.com
Go to "Azure Active Directory"
Go to "Enterprise Applications"
Click "New Application"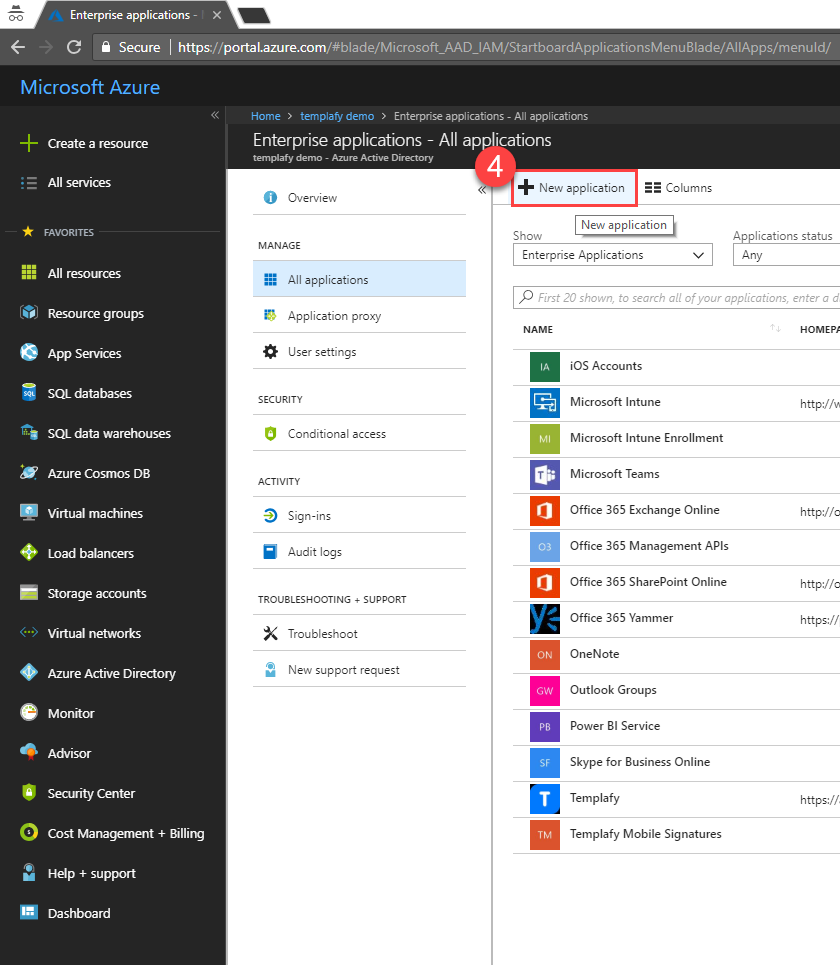 5. Chose "Non-Gallery application"
6. Name the application (eg. "Templafy SAML2")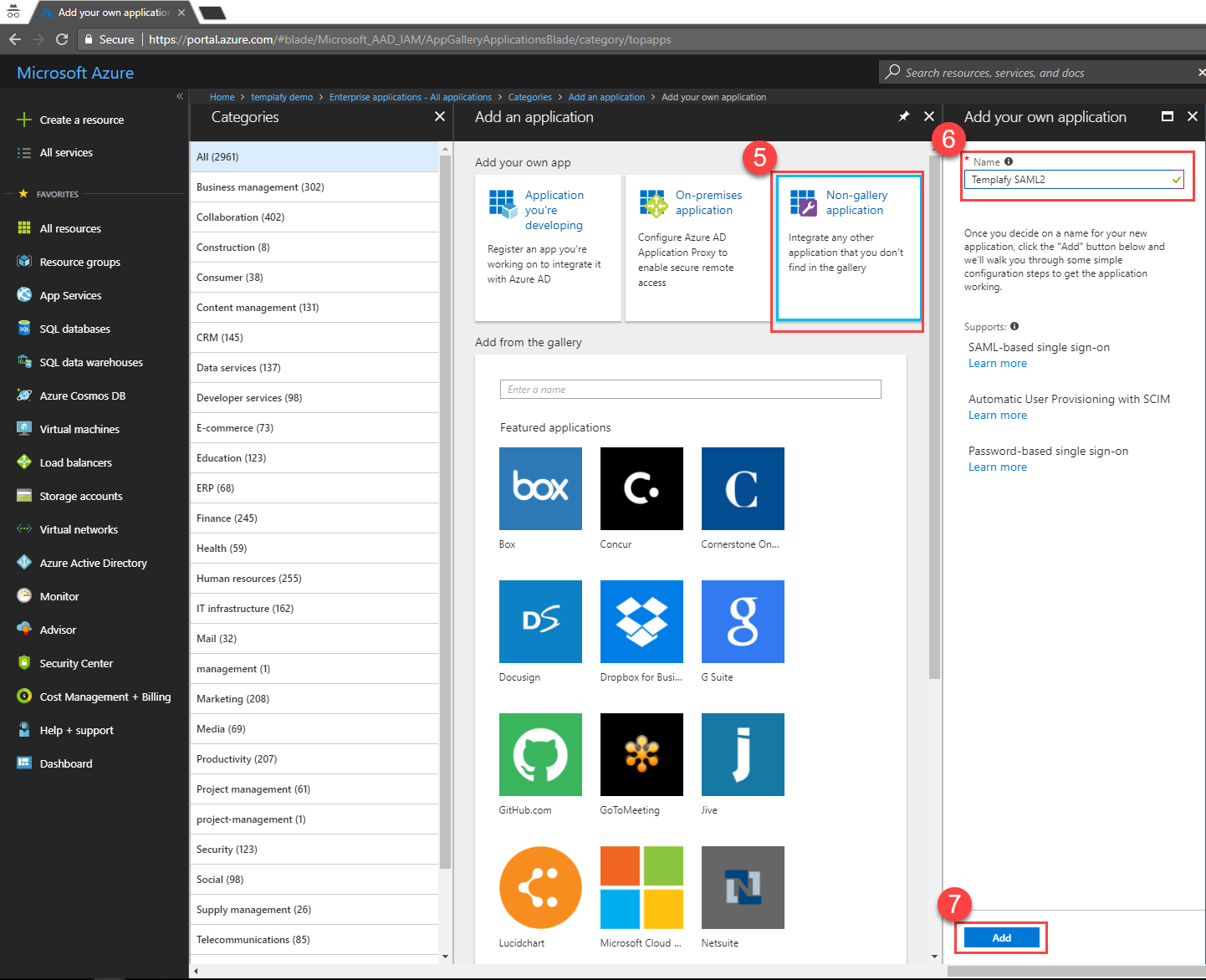 7. Click "Add"
8. Click "configure single sign-on" (or "Single sign-on")
9. In "Single Sign-on Mode" choose "SAML-based Sign-on".
Fill out the values from above table in "... Domain and URLs"
- Identifier (Entity ID)
- Reply URL
- Sign on URL
- User Identifier
Click the "Metadata XML" under "Download" and send the metadata to Templafy
Click Save
10. Go to "Properties"
Change "Enabled for users to sign-in" -> Yes
Change "User assignment required" -> No
Click Save
11. (Optional) To configure additional claims go to "Single Sign-on"
Tick off "View and edit all other user attributes"
Configure additional claim values based on the claim scheme found here
Send the metadata to Templafy.  After we confirm, configuration is completed and you can test SSO login on https://CLIENTSUBDOMAIN.templafy.com