About this article
This article will explain what is the Email Signature Module, and the two main sections that constitute it.
Pre-requisites
What is Email Signature?
Email Signatures is a module in Templafy and accessible from the Admin Center. To access this module, follow these steps:
Go to yourcompanyname.templafy.com
Click on the ellipsis button on the top right of the page
Click Admin Center
The Email signature module will be visible on the left-hand side.

This section is meant for the Templafy Admin to create, edit, and manage all of the organization's email signatures from one central location, as well as the format of the email text.
This section is composed of two main areas: Signature Manager and Analytics.
Signature Manager
Email Signature Manager is the place where one can manage and control the unified look and feel, and governance of every aspect of what composes an email signature: The Signatures, Tag Lines, Bottom campaigns, and Legal Disclaimers.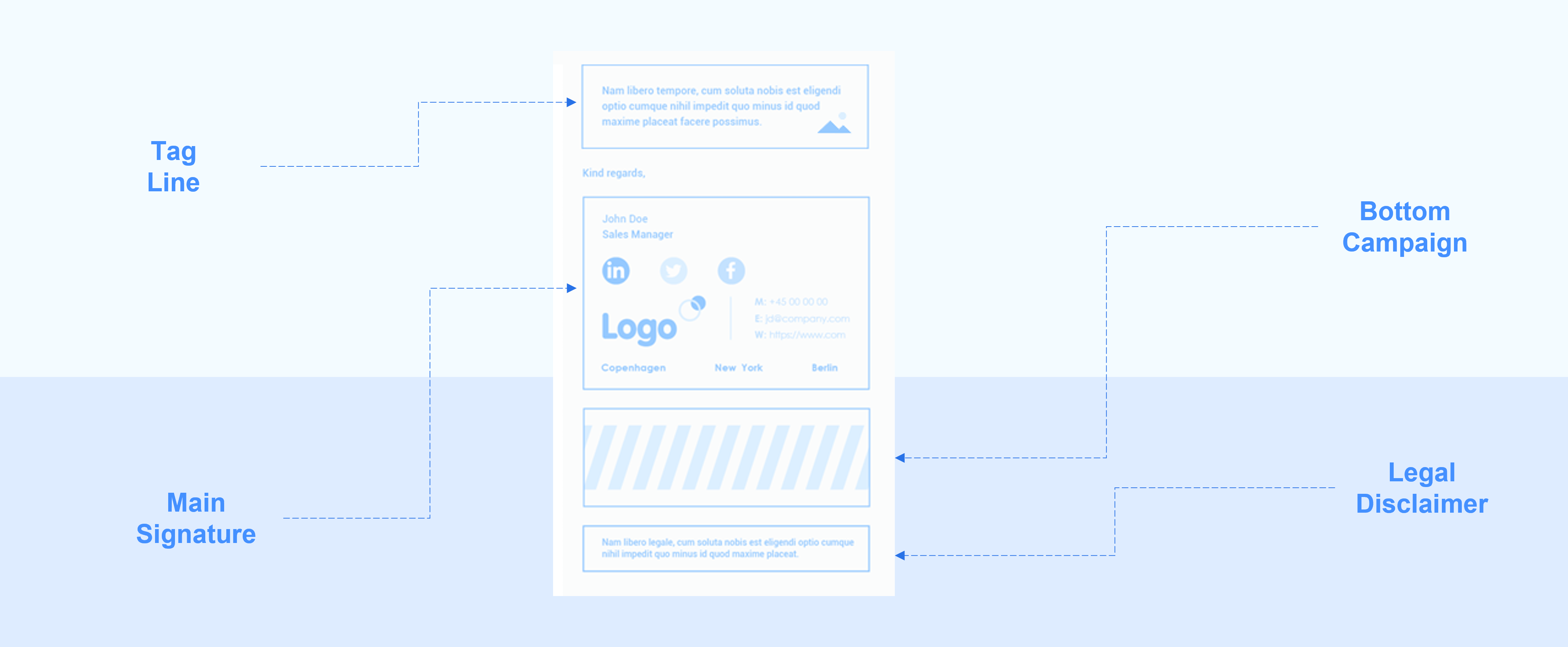 Analytics
Analytics allow owners/admins to access an overview of the email signature generation across all users on the tenant and the main actions that can be performed to increase the overall adoption.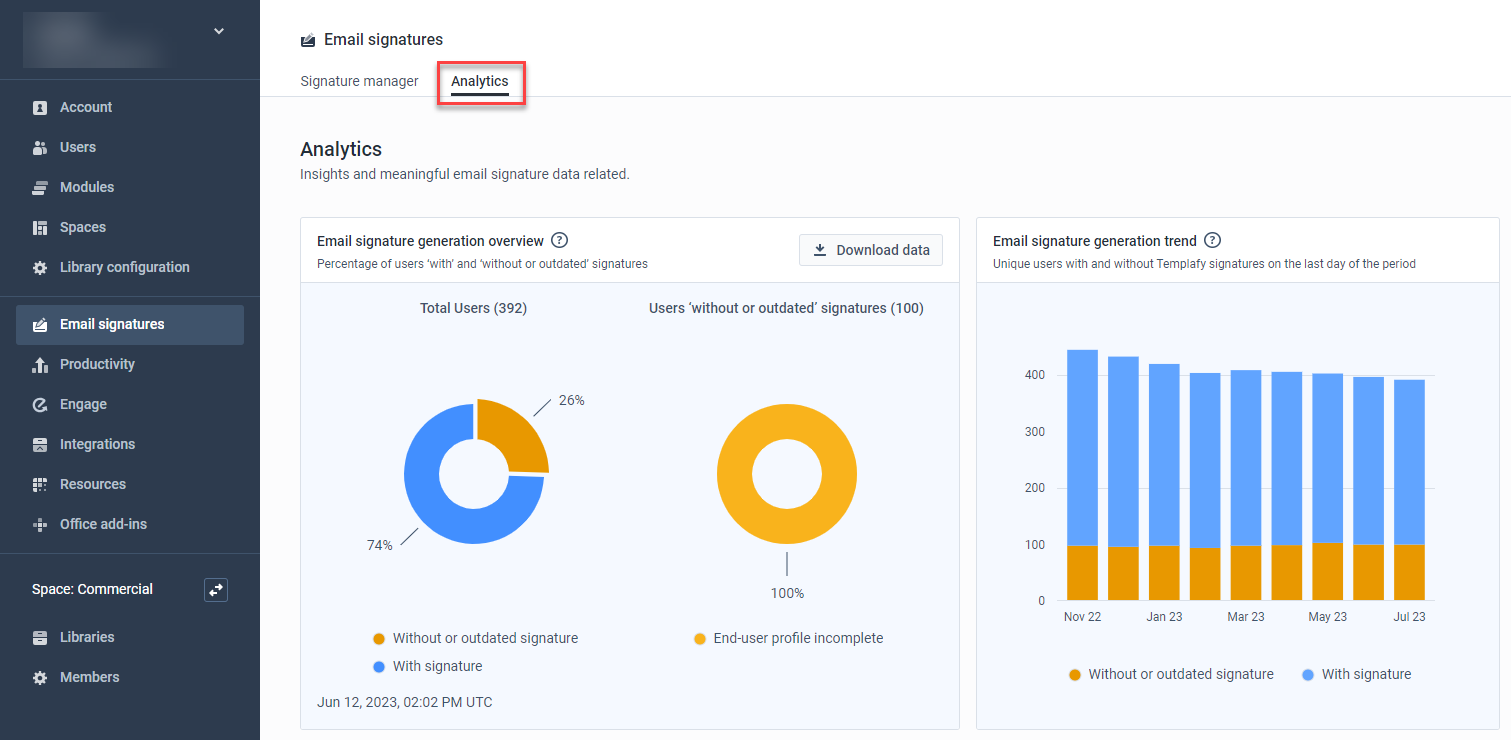 Related articles