About this article
This article will explain what is the Email Signature Module, and the two main sections that constitute it.
Pre-requisites
What is Email Signature?
Email Signatures is a module in Templafy and accessible from the Admin Center of the Templafy web app. To access this module, follow these steps:
Go to yourcompanyname.templafy.com
Click on the ellipsis More Options button on the top right of the page
Then choose the option Administration.
The Email signature module will be visible on the left-hand side.


In this section, is where you, the Templafy Admin, will be able to create, edit, and manage all of your organization's email signatures from one central location. Plus, you can control the format of the email text.
This section is composed of two main areas: The Email Signature Manager and the Email Fonts.
The Email Signature Manager
The Email Signature Manager is the place where you will manage and control the unified look and feel, and governance of every aspect of what composes an email signature: The Signatures themselves, Top/Bottom campaigns, and Legal Disclaimers.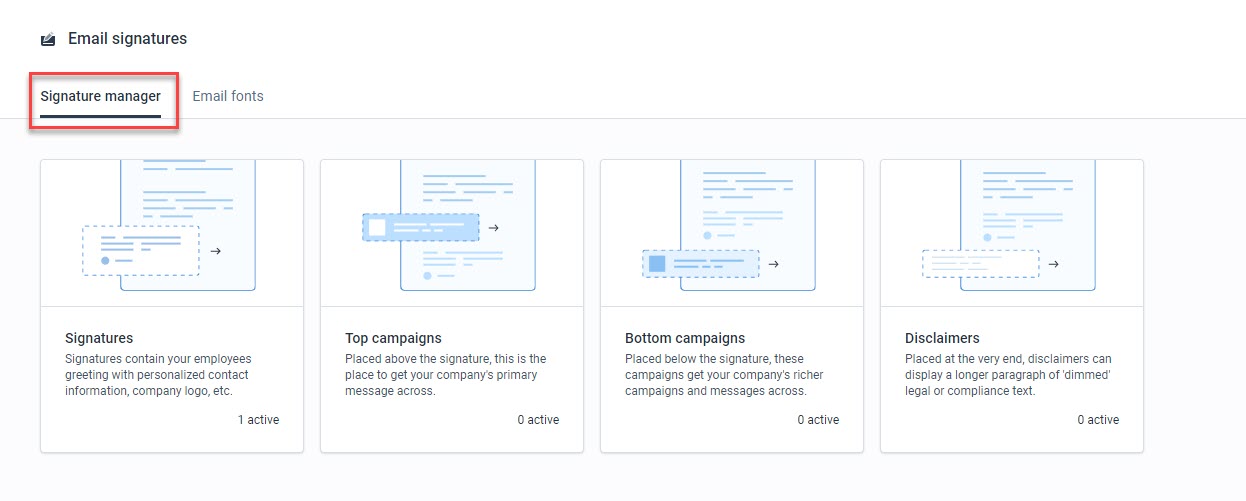 Email fonts
Email Fonts is the place where you can govern the use of fonts and formatting in all company emails in the Microsoft Outlook client.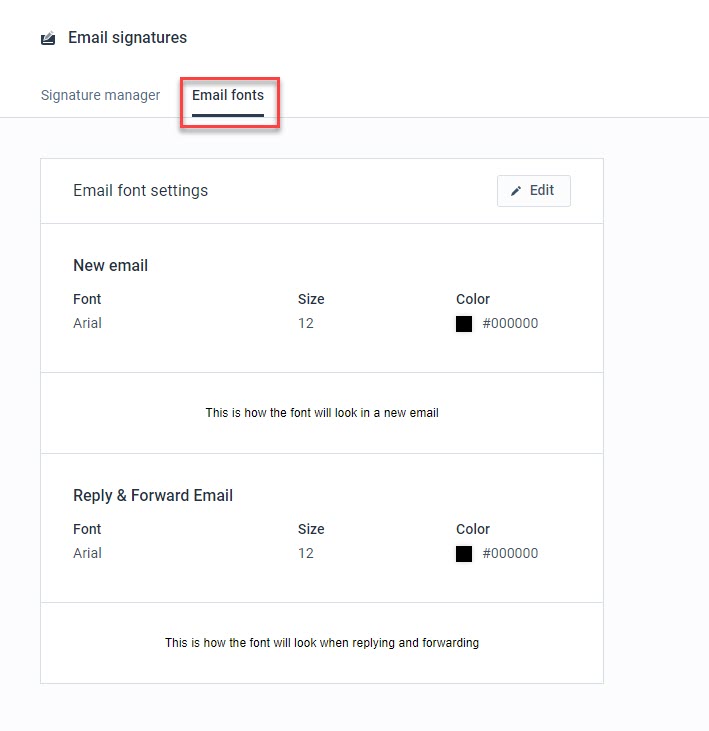 Related articles