About this article
This article is explaining how to configure and set up Azure AD as an authentication method and the article is targeted to owners or partners on the tenant.
Pre-requisites
Updated to Templafy Hive
Admin or Owner rights on the tenant
Customer's metadata (Domain hint and TenantID) at hand
Set up authentication method
Go to Account tab in the left-side menu of the Admin Center
Go to Authentication tab
Click on Set up
Select AzureAD in the drop-down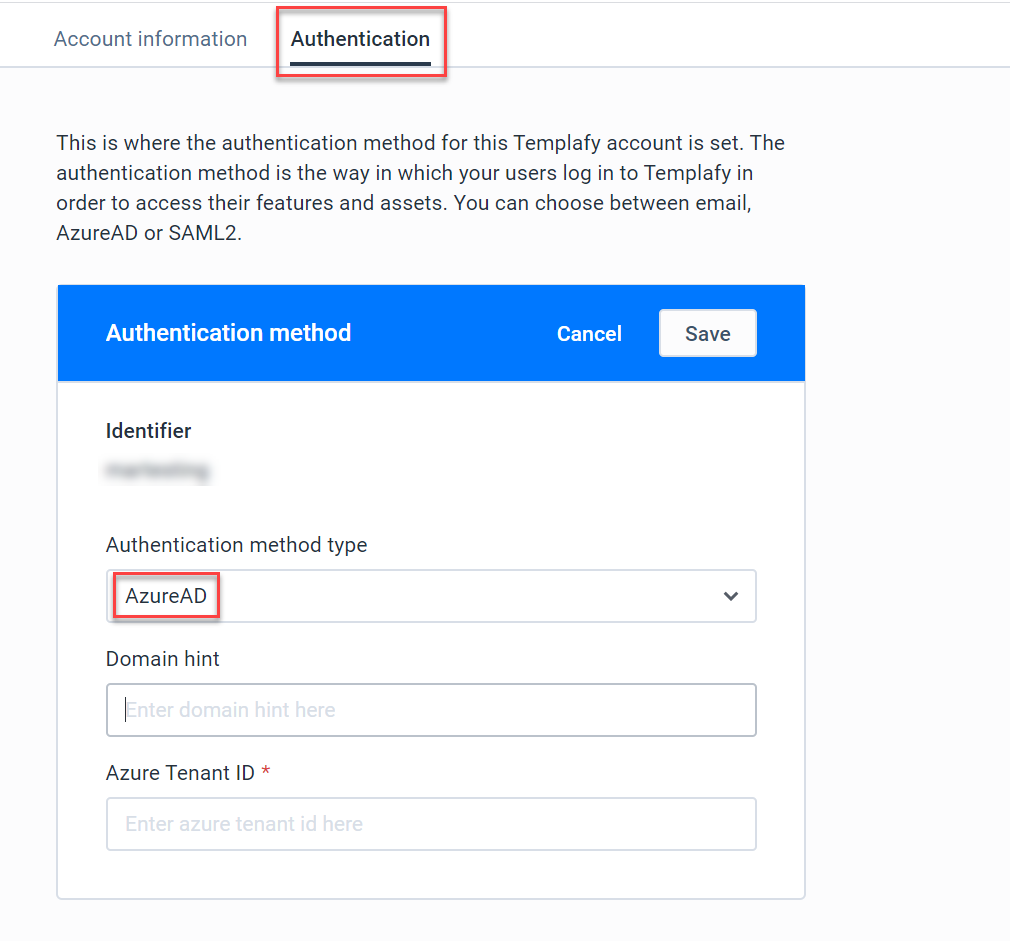 What is Identifier?
Identifier is usually set to equal theTenantIDalso referred to as Tenant Name.
What is Domain hint?
Every Azure Active Directory can be connected with one or more DNS domains. Usually, the default domain format assigned by Microsoft is "mycompanydomain.onmicrosoft.com". More often than not, however, the primary domain is set to be the same as your email domain "mycompanydomain.com"
If you are not certain which domain to provide, you can always check for your primary domain in Portal.azure.com > Azure Active Directory > Overview > Tenant Information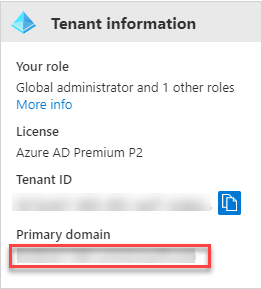 What is Azure Tenant ID?
Tenant ID is a globally unique identifier (GUID) that is different than your tenant name or domain. It can be found under Tenant properties in your Azure portal.
To look it up you need to navigate to Portal.azure.com > Azure Active Directory > Properties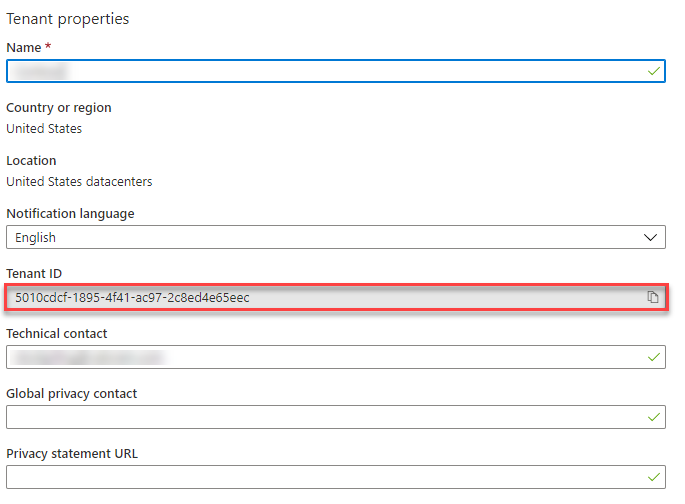 Related articles