About this article
This article will explain the Installed integrations tab in the Admin Center and how to install and uninstall an integration.
Pre-requisites
Integration module enabled via one of the related Connectors
Admin access
Installed integrations
To view all installed integrations, you go to the Admin Center of your Templafy tenant and click on Integrations in the left side menu. From there you can view all current installed integrations under the tab called Installed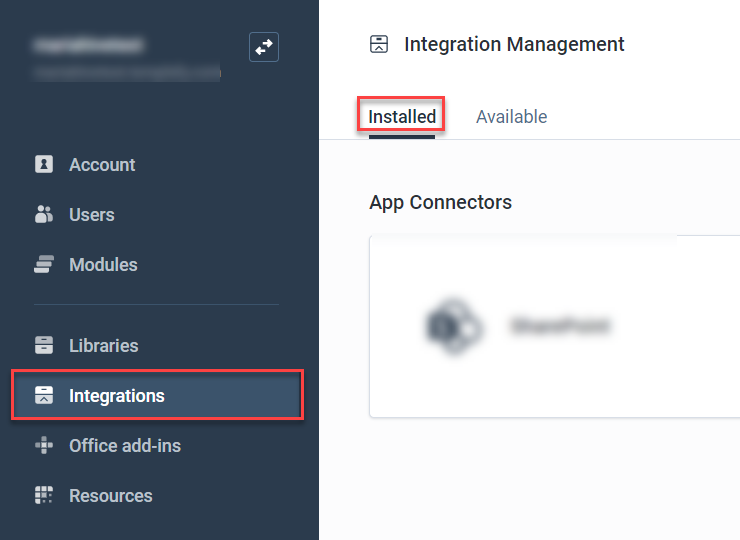 How to install an Integration?
Go to Integration management
Go to the Available tab
Click on the "+" icon next to the Integration you wish to install. Each integration type has its own configuration settings which can be seen here:
Uninstalling integrations
Go to Installed integrations
Click View details on any installed integration

Clicking Uninstall will remove all access and configurations from the integration
Unticking Activate for users will remove all access and keep the configurations from the integration

Click Uninstall
Click Confirm
Related articles