About this article
In this article, we will explain how to set up the email signature module to work with Google Workspace in the Admin Center.
Please, keep in mind that setting up the Service Account required for enabling Gmail signature integration in Templafy should already have been set up in Google as the set up in the Admin Center will require the JSON file from the service account.
Once Google's email signature is enabled, end-users will have their signature automatically inserted in their emails in Gmail.
Prerequisites
Owner or admin access in Templafy tenant
Email Signatures module enabled
How to enable Google email signatures in the Admin Center?
Enabling email signatures for Google Workspace in the Admin Center will require two steps:
Selecting Google Workspace as an Email provider
Providing Google Service Account Settings
Selecting Google Workspace as an Email provider
Navigate to the Admin Center
Click on the Email signatures section
Click on More options
Click on Settings
Click on Email Providers
Select Google Workspace
Carefully read the informative pop-up
Type Confirm
Click Confirm
Click Save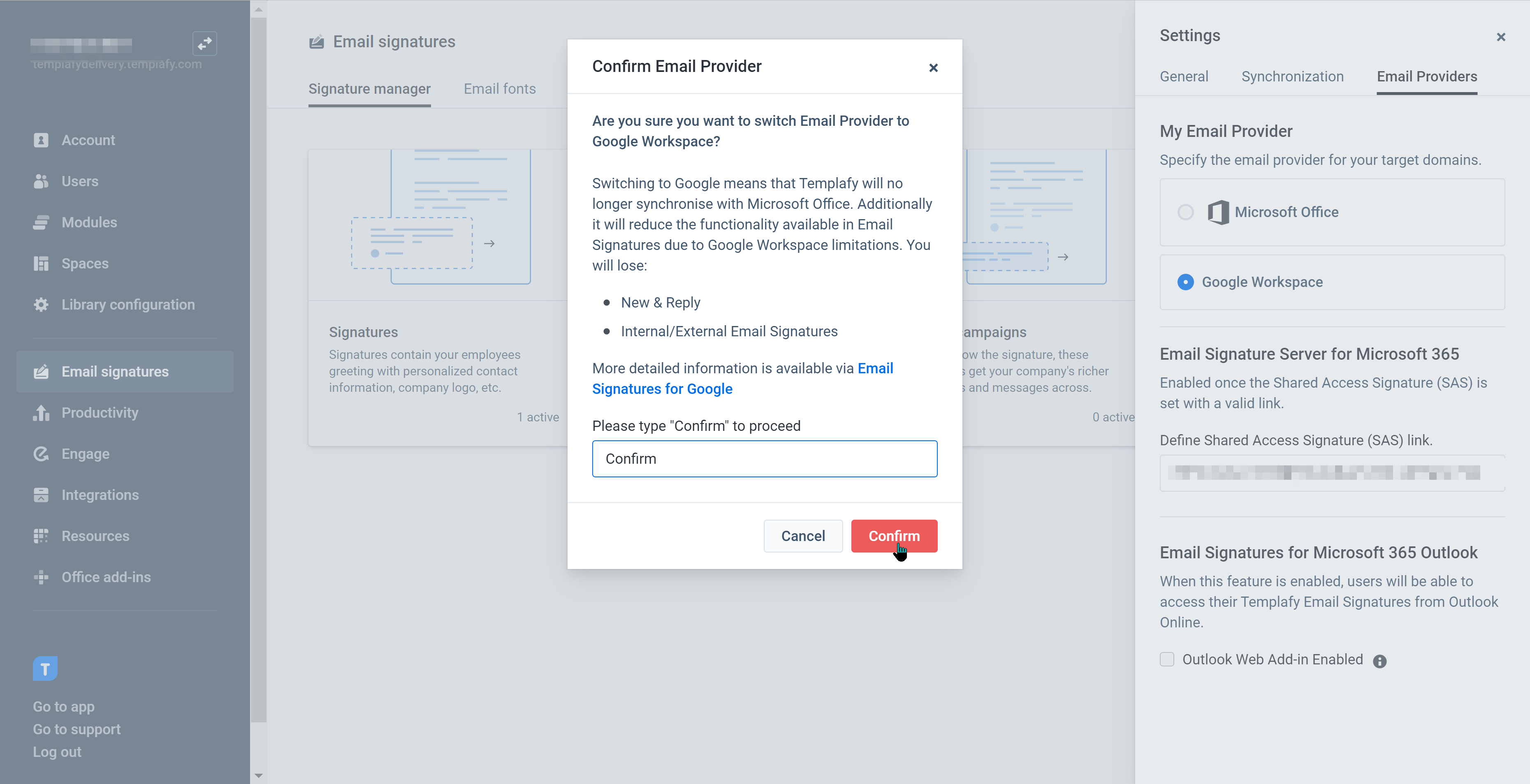 Providing Google Service Account Settings
| | |
| --- | --- |
| | The Google Service Account Settings can only be saved by the customer as the user needs to be present in the Google Workspace domain. |
In the settings, navigate to the Email Providers tab
Paste the Service account private key (JSON) in the textbox under My Google Service Account Settings
Click Save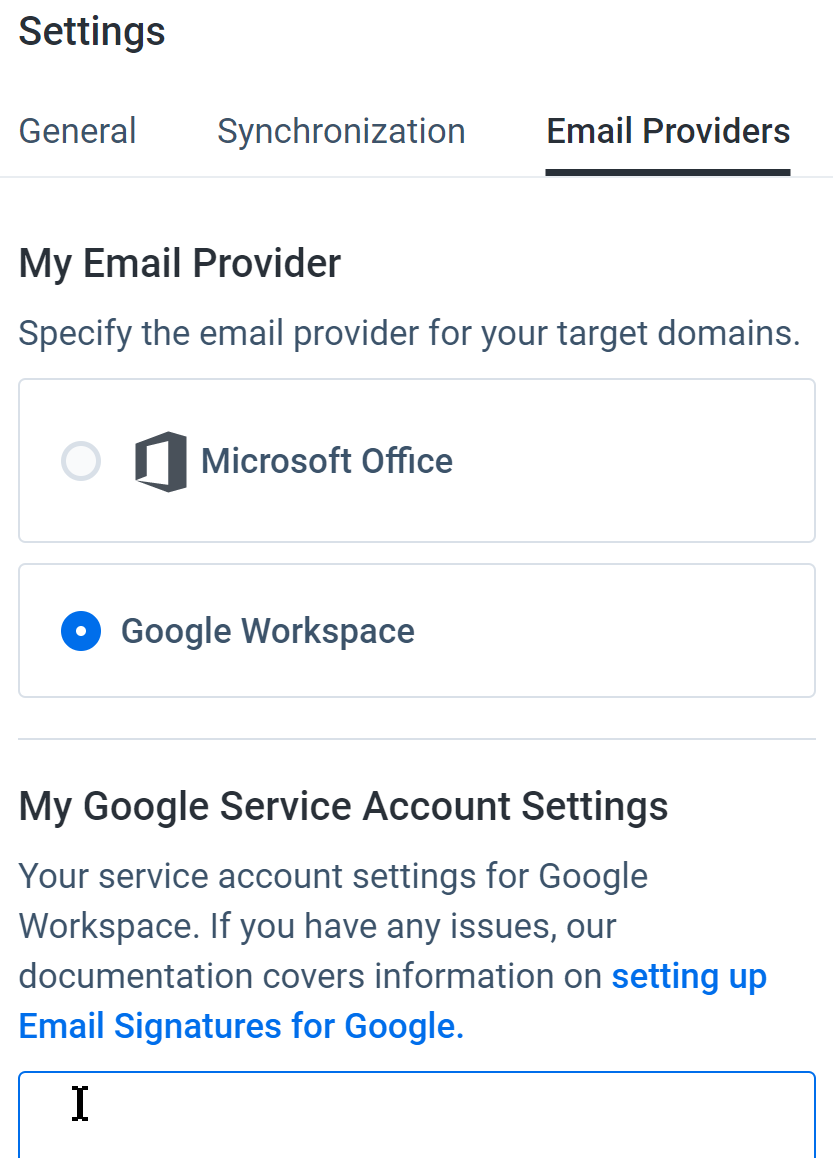 | | |
| --- | --- |
| | Differentiating New & Reply emails as well as targeting internal versus external audiences isn't supported with Google Workspace as an email provider. |
Related articles