About this article
In this article, we will explain how email signature works in Gmail (Google Workspace) in the browser.
Prerequisites
How to get the email signature in Gmail?
If you administrator has set up Templafy Email signatures for Google Workspace, the email signature should automatically be included in the email when writing emails in Gmail.
Navigate to Gmail in a browser
Create a new email or reply/forward an email
The email signature will automatically be appended to the email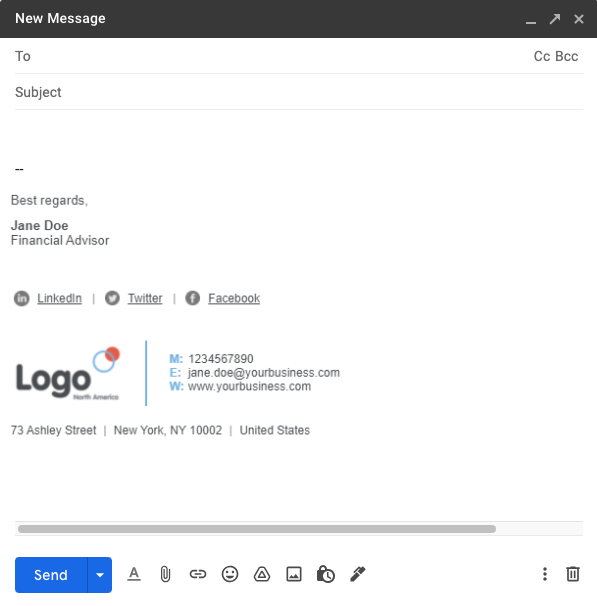 If the email signature isn't appended to new emails in Gmail, make sure the default user profile is completed.
There is only 1 template of signature supported (Gmail signature limitations)

There is no difference between new & reply signatures.

There is no difference between internal & external signatures.

There is no support for multiple user profiles per account.

Email signatures sent in mobile (Only Gmail iOS app) will append after being sent.

There is a limit of 10k characters per signature.

The images within the signature are referenced and not attached.
How to edit the information in the email signature for Gmail?
To edit the information contained in the email signature, the default user profile must be updated.
Related articles