About this article
In this article, we will explain how email signature works in Gmail (Google Workspace) in the browser.
Prerequisites
How to get the email signature in Gmail?
If you administrator has set up Templafy Email signatures for Google Workspace, the email signature should automatically be included in the email when writing emails in Gmail.
Navigate to Gmail in a browser
Create a new email or reply/forward an email
The email signature will automatically be appended to the email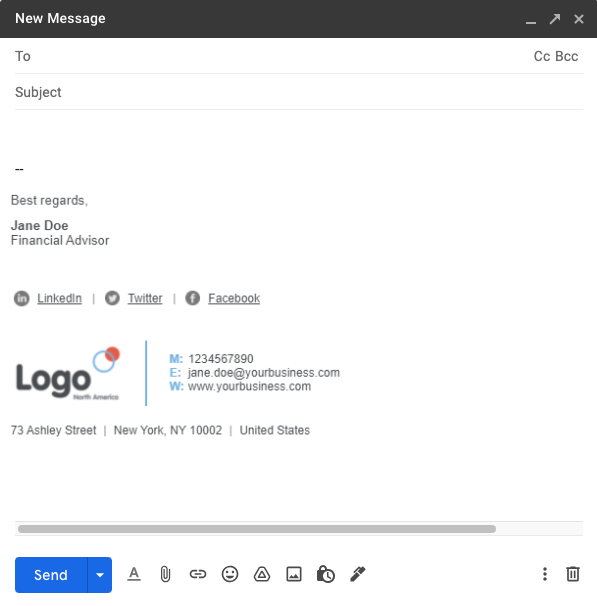 How to edit the information in the email signature for Gmail?
To edit the information contained in the email signature, the default user profile must be updated.
Related articles