About this article
This article will explain how to adjust the style and format of images inserted through smart fields in Word so it can be utilized to populate the smart template.
Prerequisites
Library and

at least one Dynamics modules enabled

Templafy Desktop and Office VSTO add-in installed
| | |
| --- | --- |
| | Please note that the below explanation is only valid for Word when using an image smart field created with the Template Designer. |
How to adjust the style and format of an image in Word?
Sometimes, when building a smart template containing images, it might be necessary to adjust the style and format of the image that will be inserted to achieve the expected result. For example, the picture format and style can be utilized to add specific effects, styles, or correction.
When setting up smart fields utilizing images, one will be able to adjust the style and format of the images by utilizing native Word Office functionalities. It should be noted that the below steps must be followed in this specific order for the format/style to be retained upon creation/updates:
Create the image smart field with the Template designer
An image smart field can be created using different smart field types: the User profile, the Form responses, the Data, or the Custom image binding smart fields can be used.
Select the picture placeholder in the image content control that was inserted in the document
In the Picture Format tab in Word, adjust the shape as desired
Save your change and upload the file to Templafy to verify that the image in the smart template is behaving as expected
Example: adjusting an image smart field using Word Picture format capabilities to insert the image using an oval style
Create the image smart field with the Template designer using the Form responses smart field
Select the picture placeholder in the image content control that was inserted in the document
In the Picture Format tab in Word,

Select Soft Edge Oval in Picture Styles
Select No Soft Edges in Picture Effects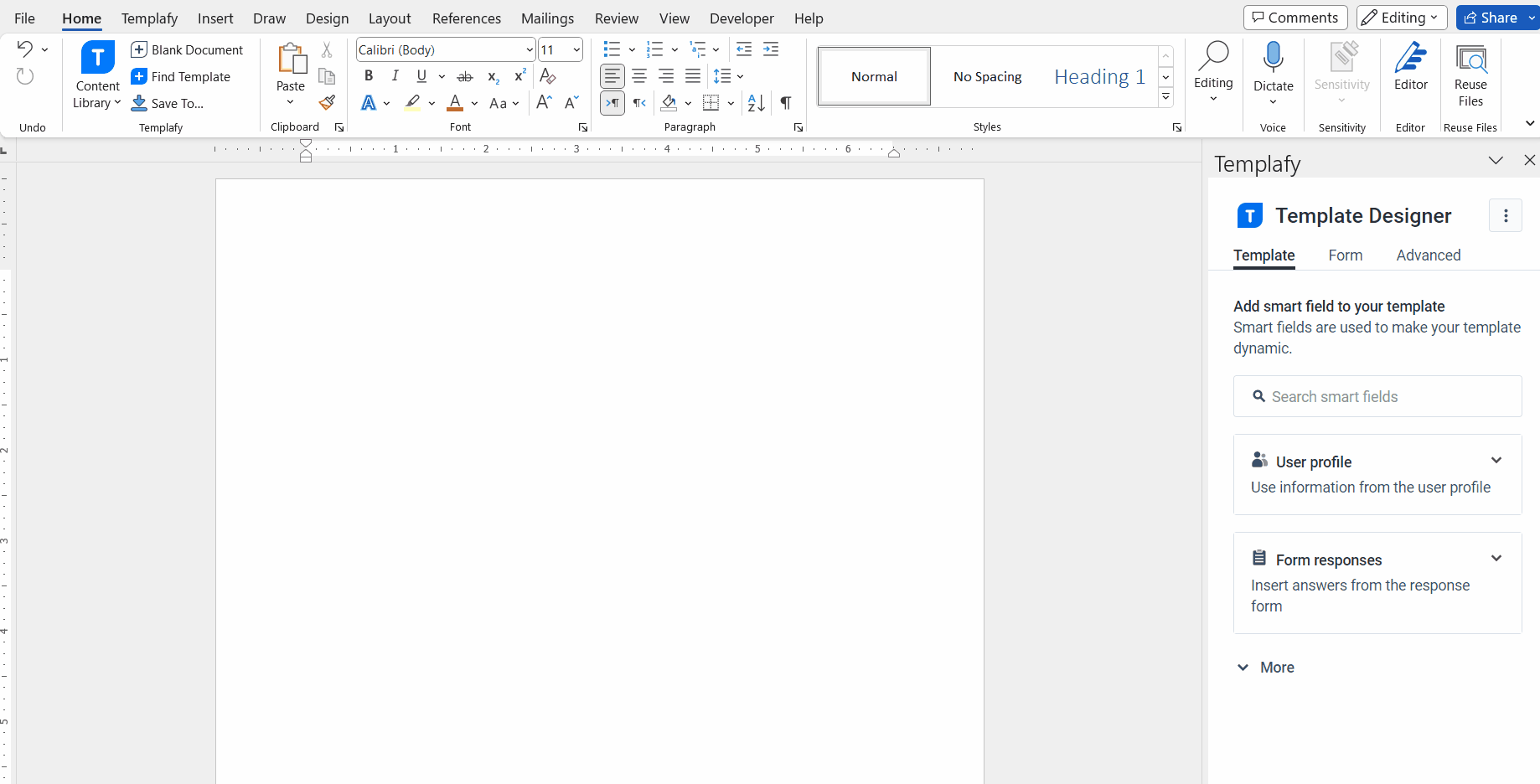 Result on creation:

Related articles