About this article
This article explains the necessary permissions Templafy requests when the Teams App Connector is configured and accessed.
Prerequisites
Admin access in Templafy tenant
Library & App Connector modules enabled
Teams App Connector
About the Requested Permissions
To use the Teams App Connector, Templafy requires several scopes, or delegated permissions from the Microsoft Graph API. This means that any permission given is on behalf of the signed in user, so Templafy will never be able to access anything that the current signed in user can't access.
The Templafy Teams App connector also requests four OpenID Connect Scopes
profile
email
openid
offline_access
How to Grant Consent for Permissions
In order to Grant Consent, an Office 365 admin should search for Templafy under the Apps section of teams. In the Templafy app overview, click on Grant Consent.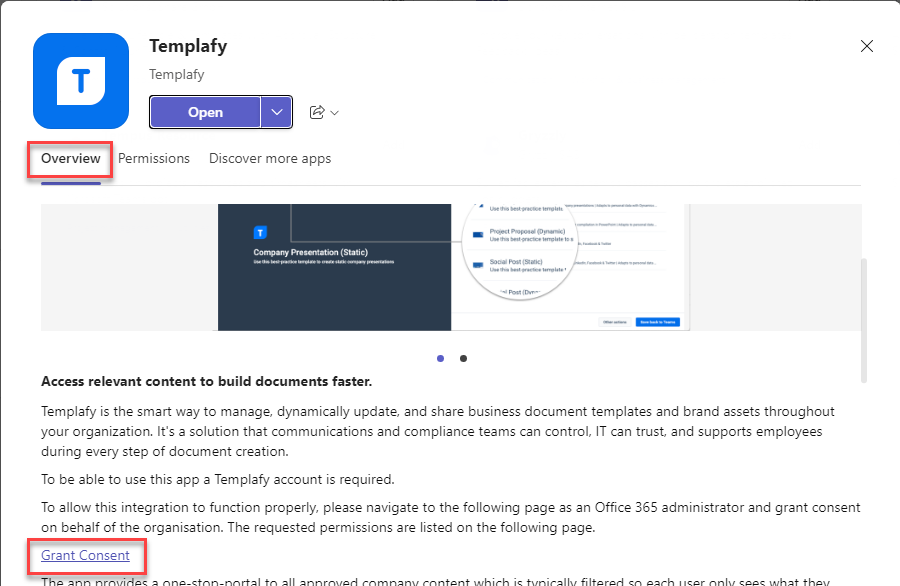 Related articles