About this article
This article will explain how to access the administration site of your Templafy account. We refer to the administration site as the Admin interface.
Pre-requisites
Accessing the Administration
The Admin interface can be accessed by an Administrator through the WebApp, e.g. yourcompanyname.templafy.com by clicking on the three dots on the top right, and selecting Administration.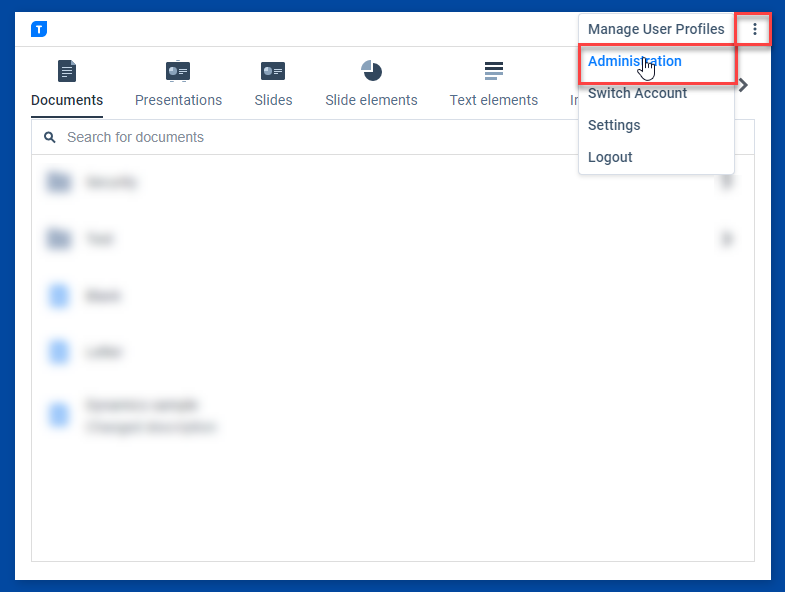 Related articles