About this article
In this article, we will explain how to add, remove, reorder, or edit custom colors of the Colors Pane from the Productivity tab in the Admin Center.
Prerequisites
Admin access in Templafy tenant
ProductivityPlus module enabled
Any changes made to the colors (added, reordered, edited, or deleted) must be published to be reflected to the end-users.
End-users will benefit from the published changes with the next update of Templafy Desktop.
How to add custom colors?
Click New color
Fill in the name of your color
Set the color
Click Confirm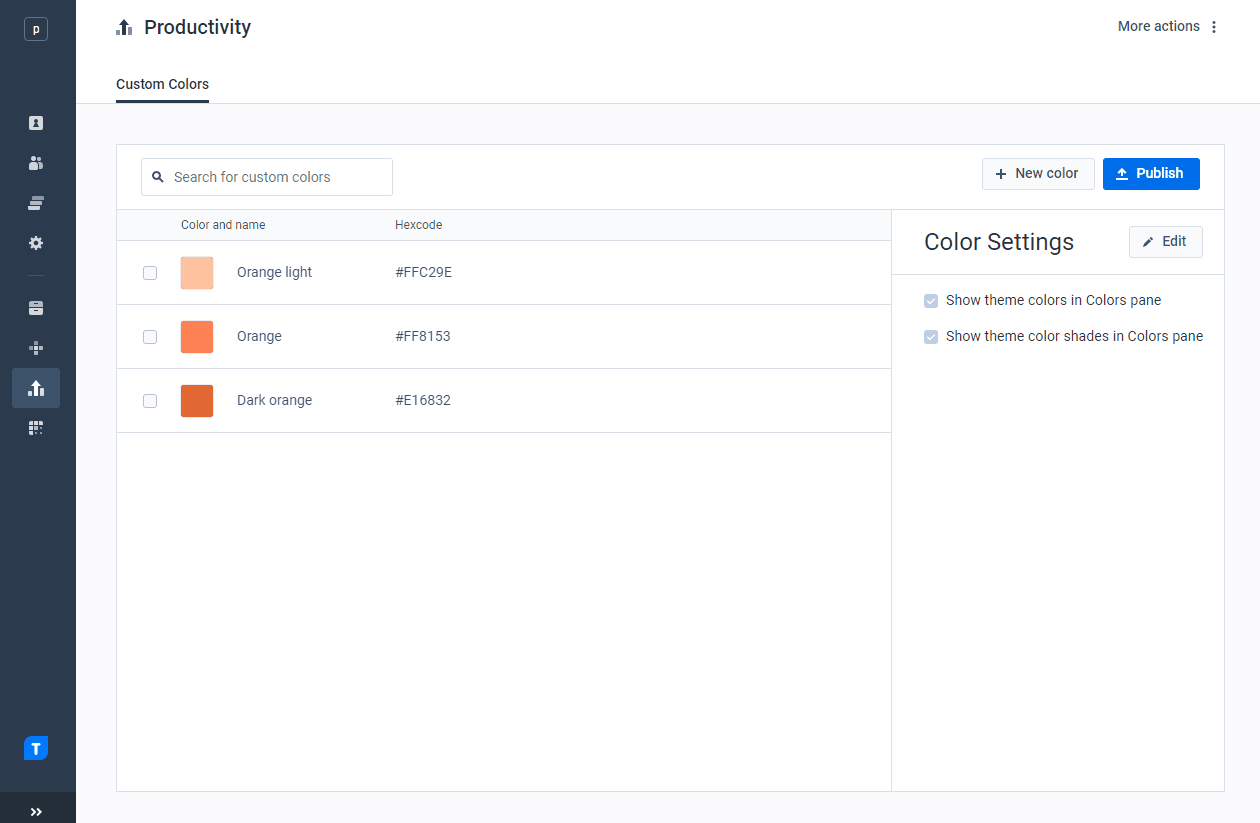 When creating a color, you can toggle through the arrows in the color picker to set the color with HEX code, RGB values, or HSL values.
Custom colors will be displayed in the Colors pane below the theme colors.
How to reorder the custom colors?
The order in which the custom colors are displayed in the Admin Center will be reflected in the Colors pane for the end-user. The custom colors will be displayed between the theme colors and the shades of the theme colors in the Colors pane.
Drag and drop the custom colors to reorder them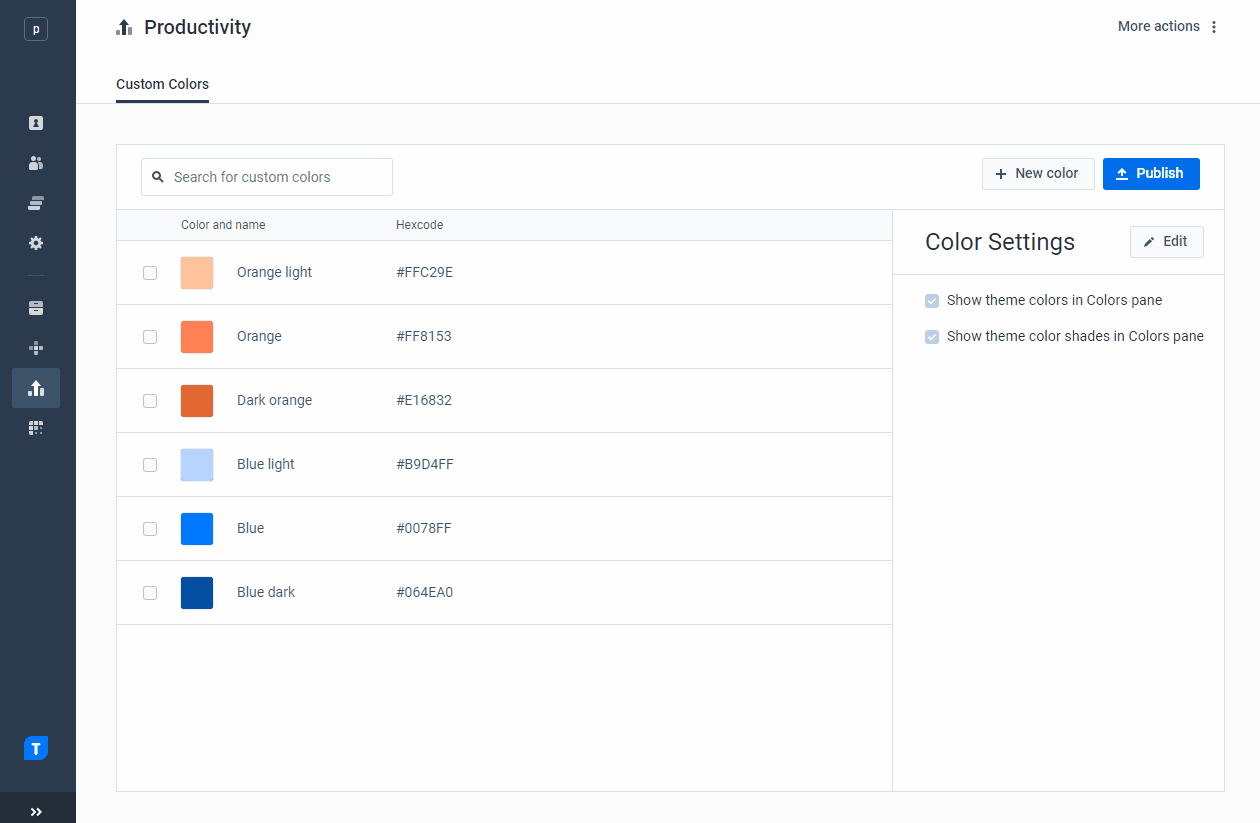 How to edit a custom color?
Select the color you would like to edit
Make the required edit(s) in the side pane
Click Save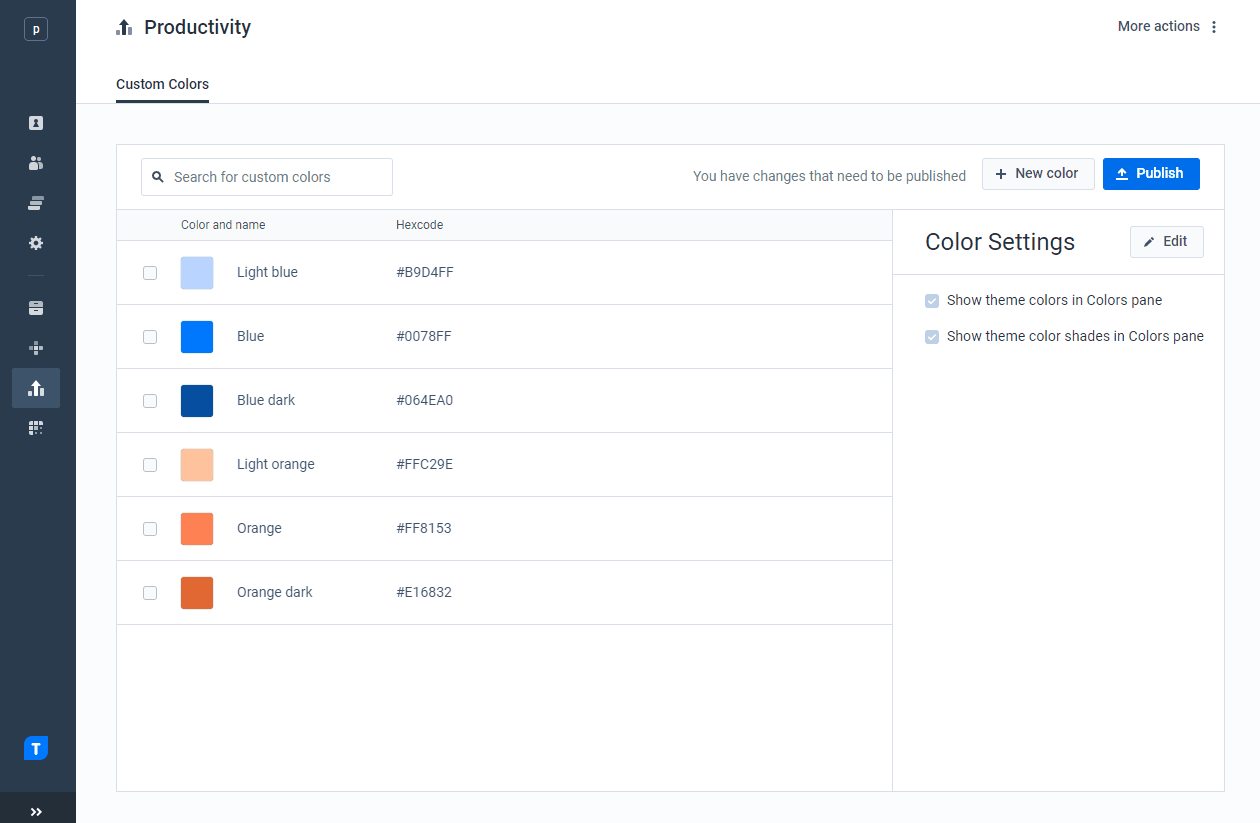 How to delete a custom color?
Select the color you would like to delete
Click Delete
Click Confirm

How to publish the changes?
Click on the Publish button
Review your changes
Click Confirm
Related articles