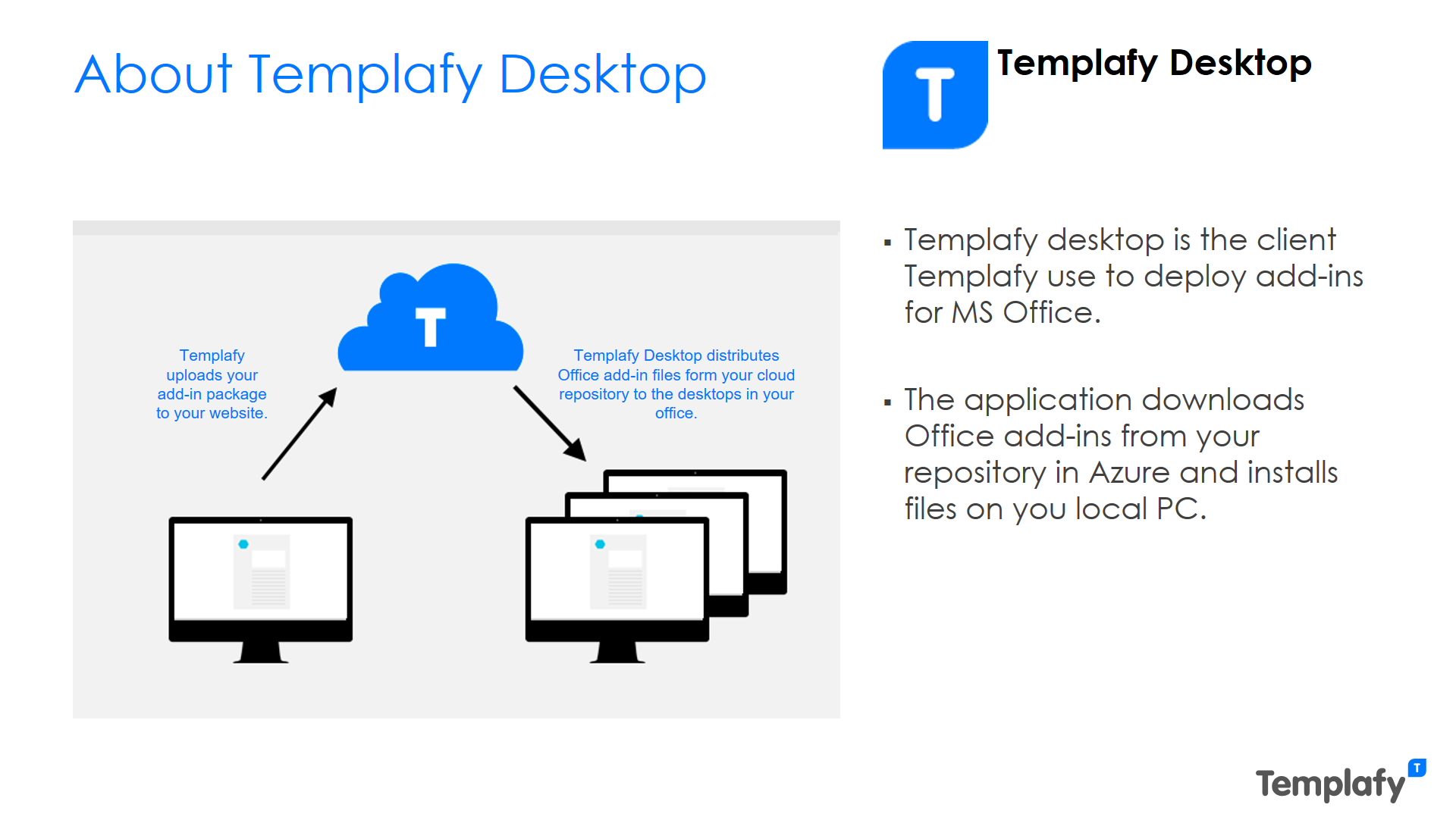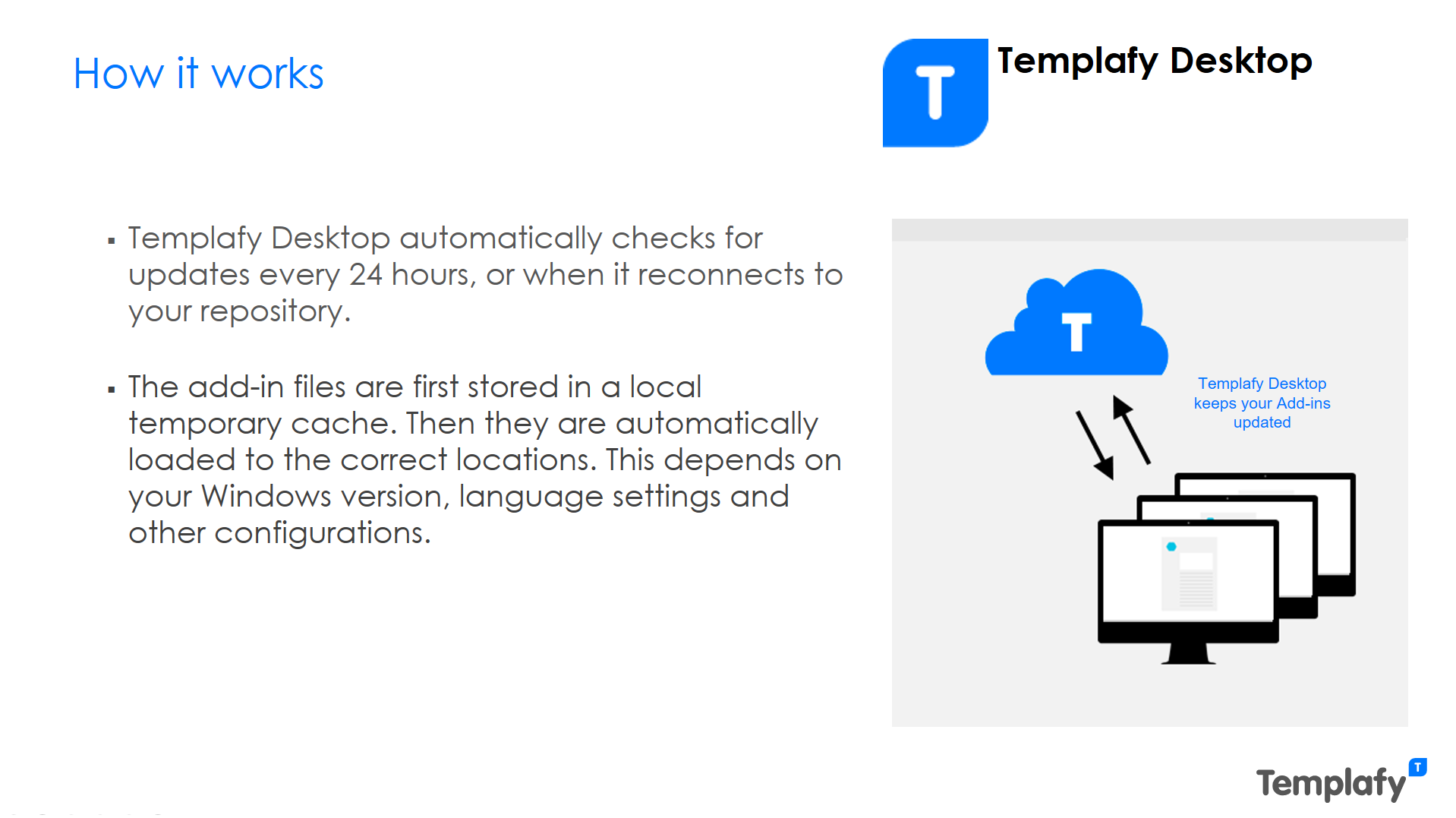 * Templafy Desktop checks for updates at every reboot/start.
If the PC is never turned off, a scheduled check for updates will attempt to start at midnight (local time). If the PC is in sleep/hibernation, the scheduled update will run when the PC is waked.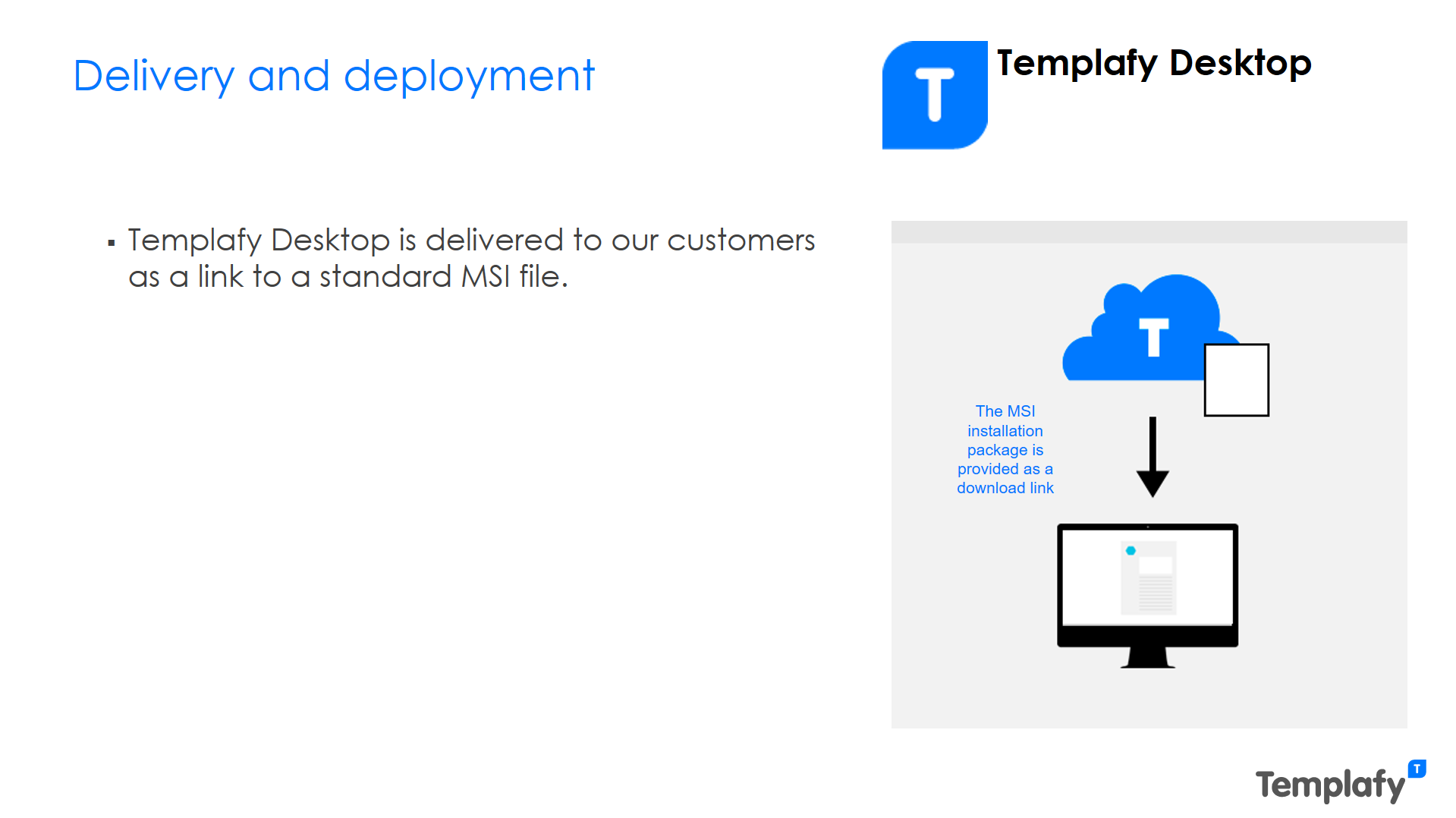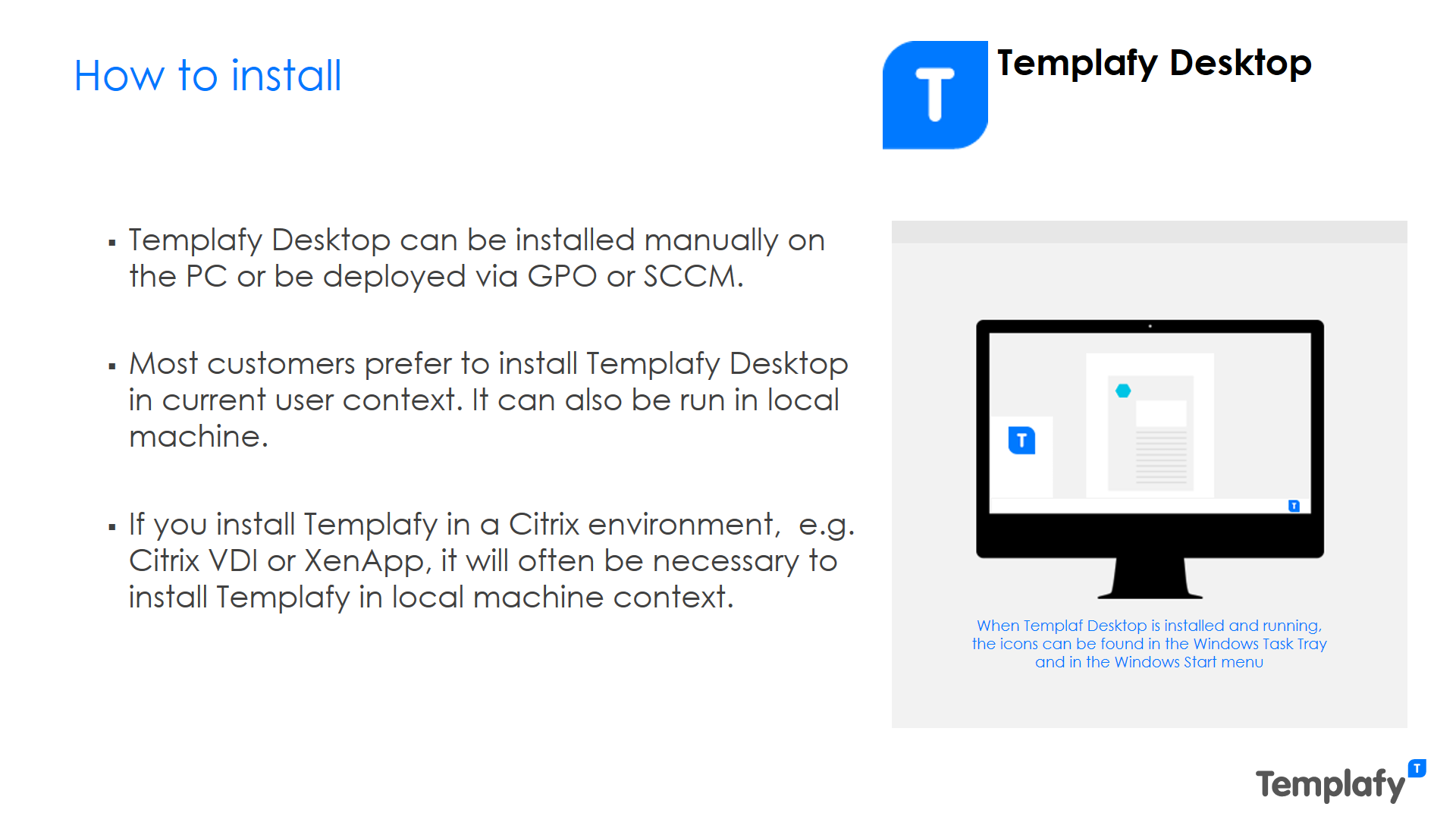 The Templafy Desktop consists of three main parts
The desktop host
This is the MSI that is delivered by Templafy and which is installed by client IT typically via SCCM.
The desktop client 
The desktop client version is controlled from the Templafy admin site. When the MSI (host) is installed it will connect to Templafy and the download the client.
The Add-in package
When the client is in stalled then it will connect to Templafy and download the add-in files which it will distribute on the client PC.