About this article
Check for PowerPoint allows you to scan the presentation for errors and inconsistencies against 40 pre-defined rules to ensure that the content, format, and layout are on-brand with the latest company standards. In this article, we will explain how to use Check for PowerPoint to review a presentation.
How to check a presentation?
Click on the Check icon in the Templafy ribbon to check the entire presentation.

You can limit the check to specific parts of the presentation by selecting Check Selected Slides in the Check drop-down menu

The Check Pane will open on the right with an overview of the warnings found in the presentation/slides.
Optionally, adjust the level of warnings by changing the meter in the top left of the pane.
Optionally, adjust the view of the Check by clicking on the Warnings by slides (default) or the Warnings by type buttons:

Warnings by slides (default): show the warnings slide by slide.
Warnings by type: show the warnings type by type (content, formatting, layout...).

Select the warnings to make them visible in the presentation or use the arrows in the call-out to toggle through the warnings in the presentation.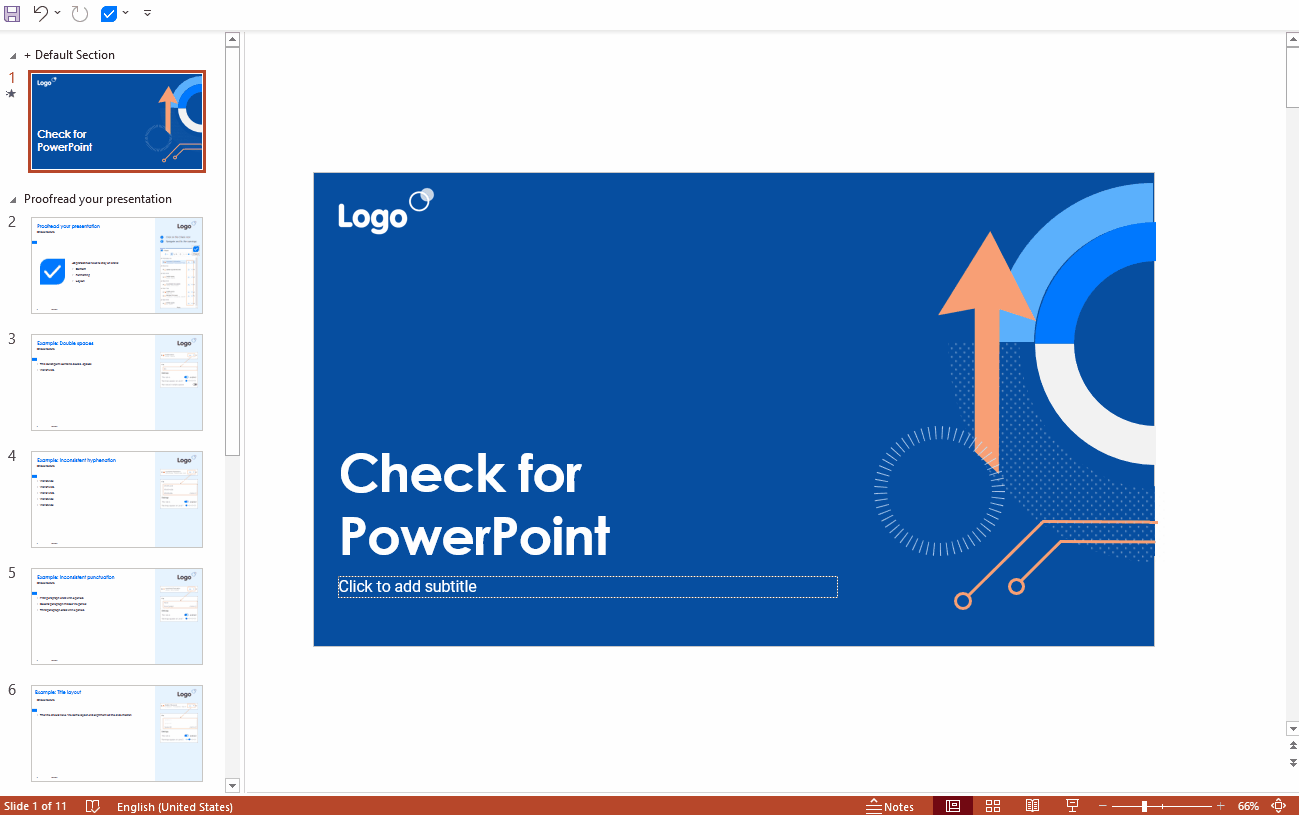 Related articles