About this article
Check for PowerPoint allows you to scan the presentation for errors and inconsistencies against 40 pre-defined rules to ensure that the content, format, and layout are on-brand with the latest company standards. In this article, we will explain how to use the Check settings
How to access the settings?
Click on the Check to open the Check pane
Click on the ellipsis menu
Click on Settings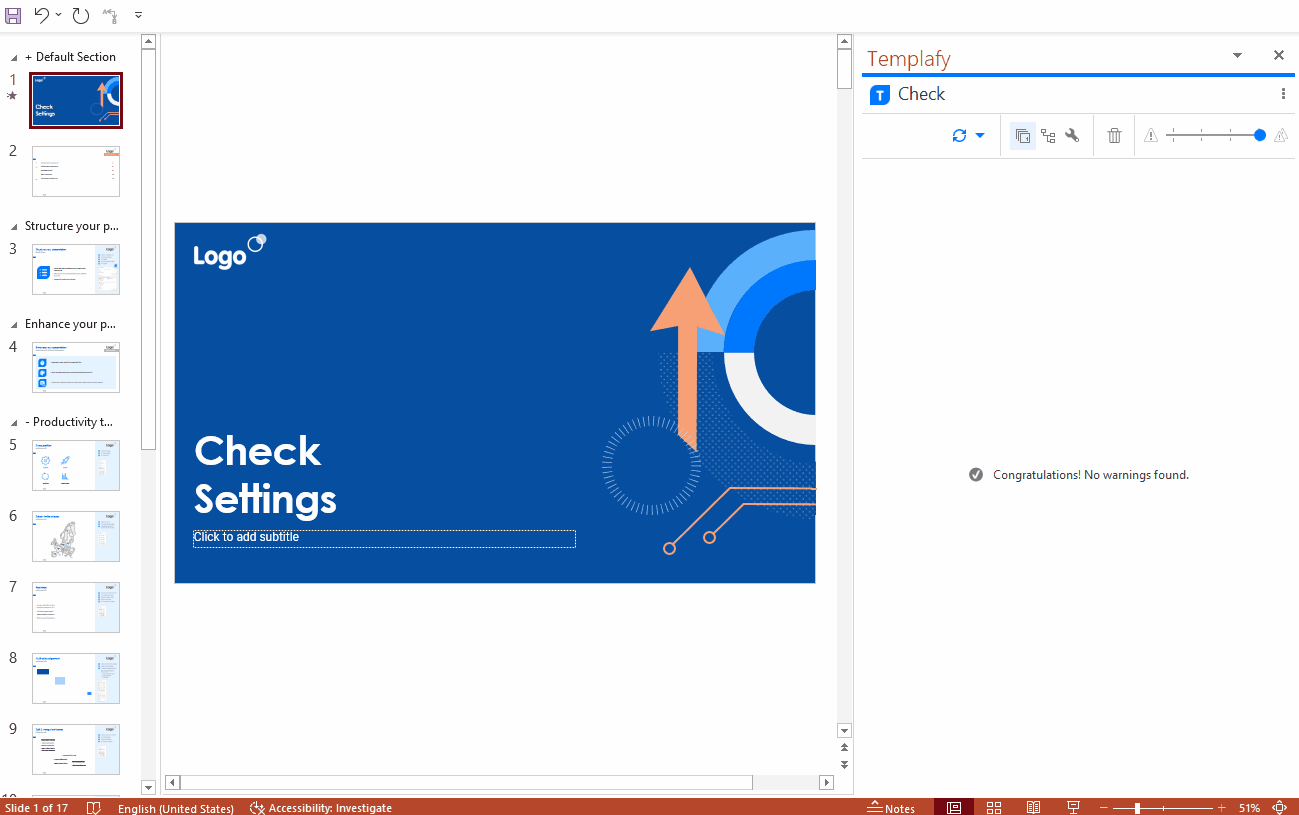 What are the available settings?
Advanced > View: edit the default view of the Check on start
Advanced > Warning Level: edit the default level of warning of the Check on start
Advanced > Allow color shades: enable/disable the shade of the theme colors to be seen as valid by the Check
Advanced > Reset rules to default settings
Rules & Tools: active/deactivate rules, edit the level of warning on which the rule is displayed in the Check.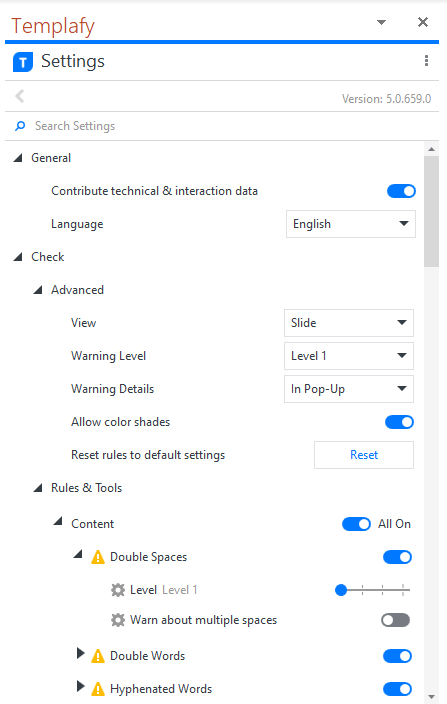 Related articles