About this article
This article is explaining how to configure e-mail authentication as an authentication method and the article is targeted to owners or partners on the tenant.
Pre-requisites
Set up authentication method
Go to Account tab in the left-side menu of the Admin Center
Go to Authentication tab
Click on Set up
Select Email in the drop-down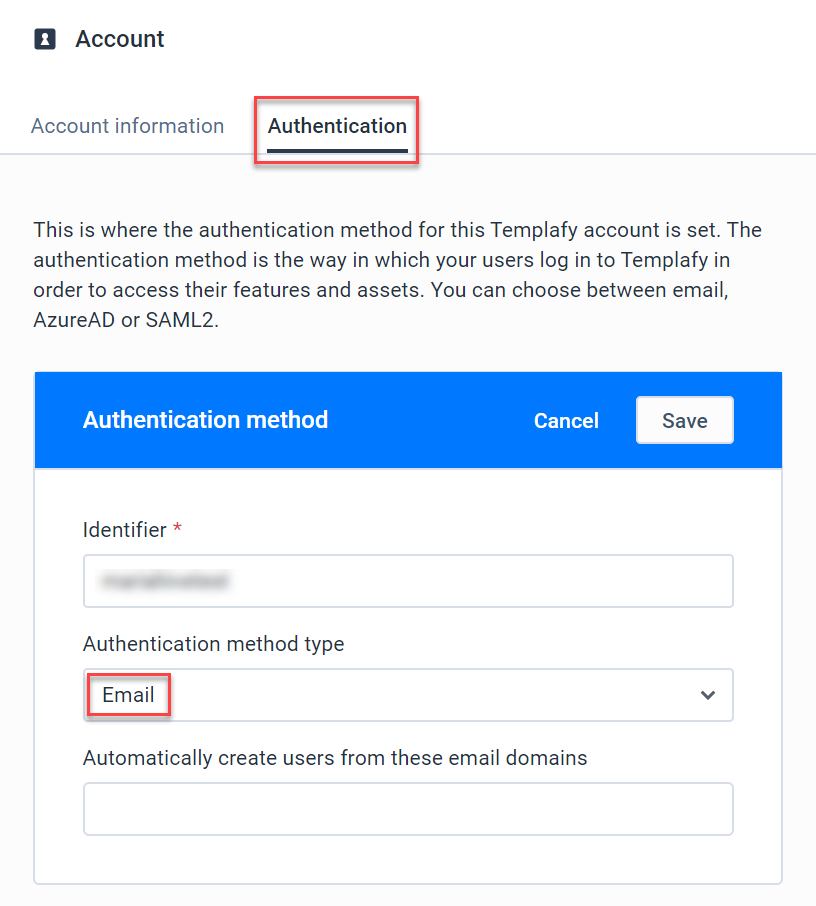 What is Identifier?
The Identifier is a field in which to specify the subdomain(s), when setting up authentication methods. The identifier shall be the same as e.g the tenantID or tenant name.
Adding domain(s)
Automatically create users from these email domains = specify in text field which email domains (comma separated) should be registered to allow users coming from these domains to have access to the Templafy account.
Relevant articles: