About this article
This article will explain what the document content updater functionality is, and how to enable or disable it.
Prerequisites
Library and

at least one Dynamics modules enabled

Templafy Desktop and Office VSTO add-in installed
What is the document content updater?

The document content updater is a dynamics functionality that will allow the update of the smart template after its generation:
Change the user profile that was initially chosen to create the template
Update the answers provided in the response form of the template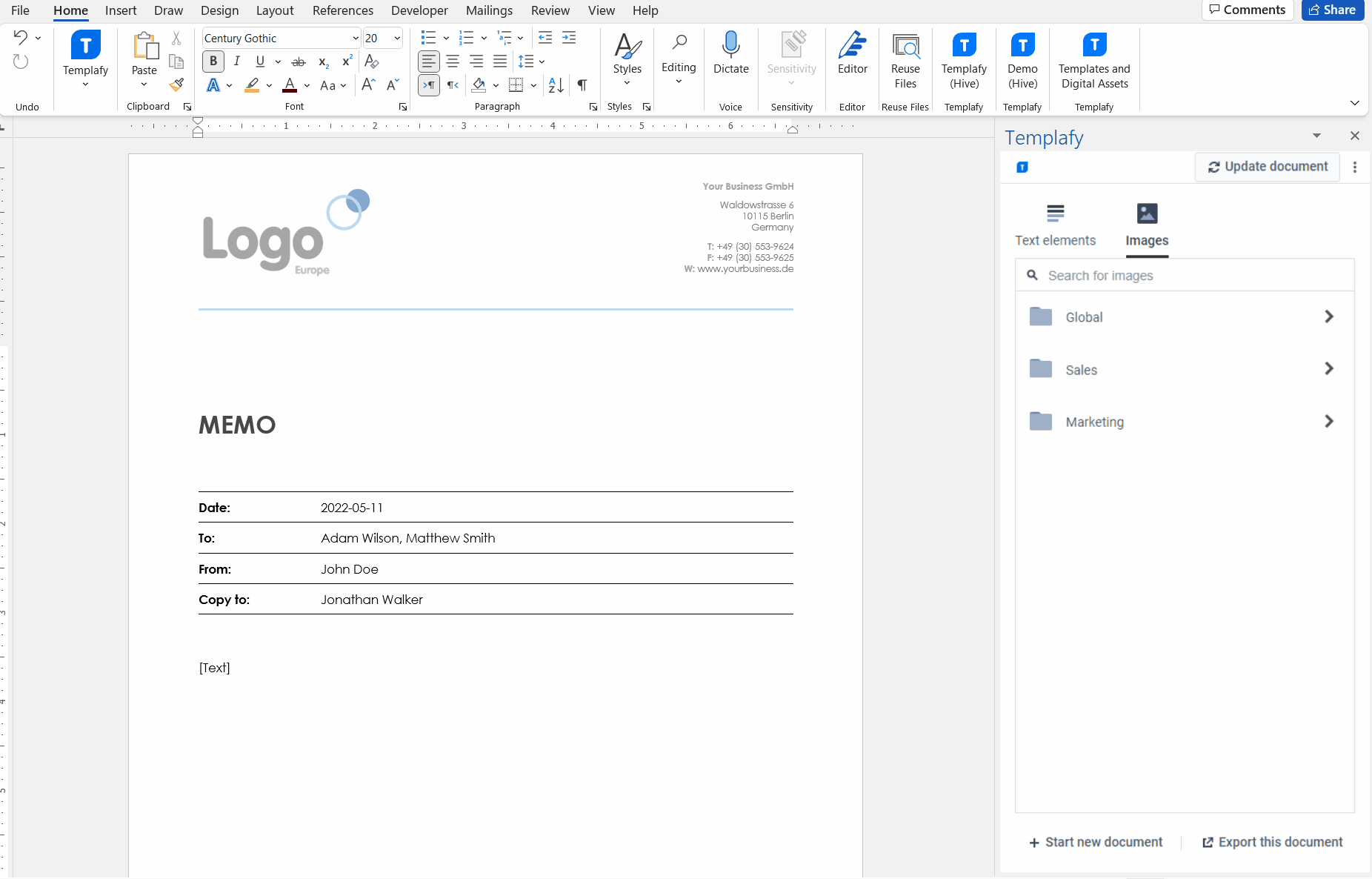 | | |
| --- | --- |
| | The document content updater is supported with templates generated from Documents, Presentations, and Spreadsheets Libraries. |
Document Content Updater only works on PC using VSTO add-ins and Templafy Desktop.
It should be noted that the Update document button will only be displayed if the smart template is eligible for updates

Document content updater was enabled on the template.
The Templafy desktop MSI installed on the PC must match the tenant from which the template was generated.

Text elements, Email elements, Slides, and Slide elements manually inserted from the Library can contain Dynamics but are not supported with Document content updater.
Dynamics slide insertion, adaptive sections, and data input originating from App connectors (HostSystem) will not be updated with the Document content updater.
How to enable or disable the document content updater on a template?
The document content updater must be first enabled on the template level through the Template designer settings.
In Word, PowerPoint, or Excel:
Click on the ellipsis menu in the Template designer

Select Settings
Toggle on or off Document content updater
Click Close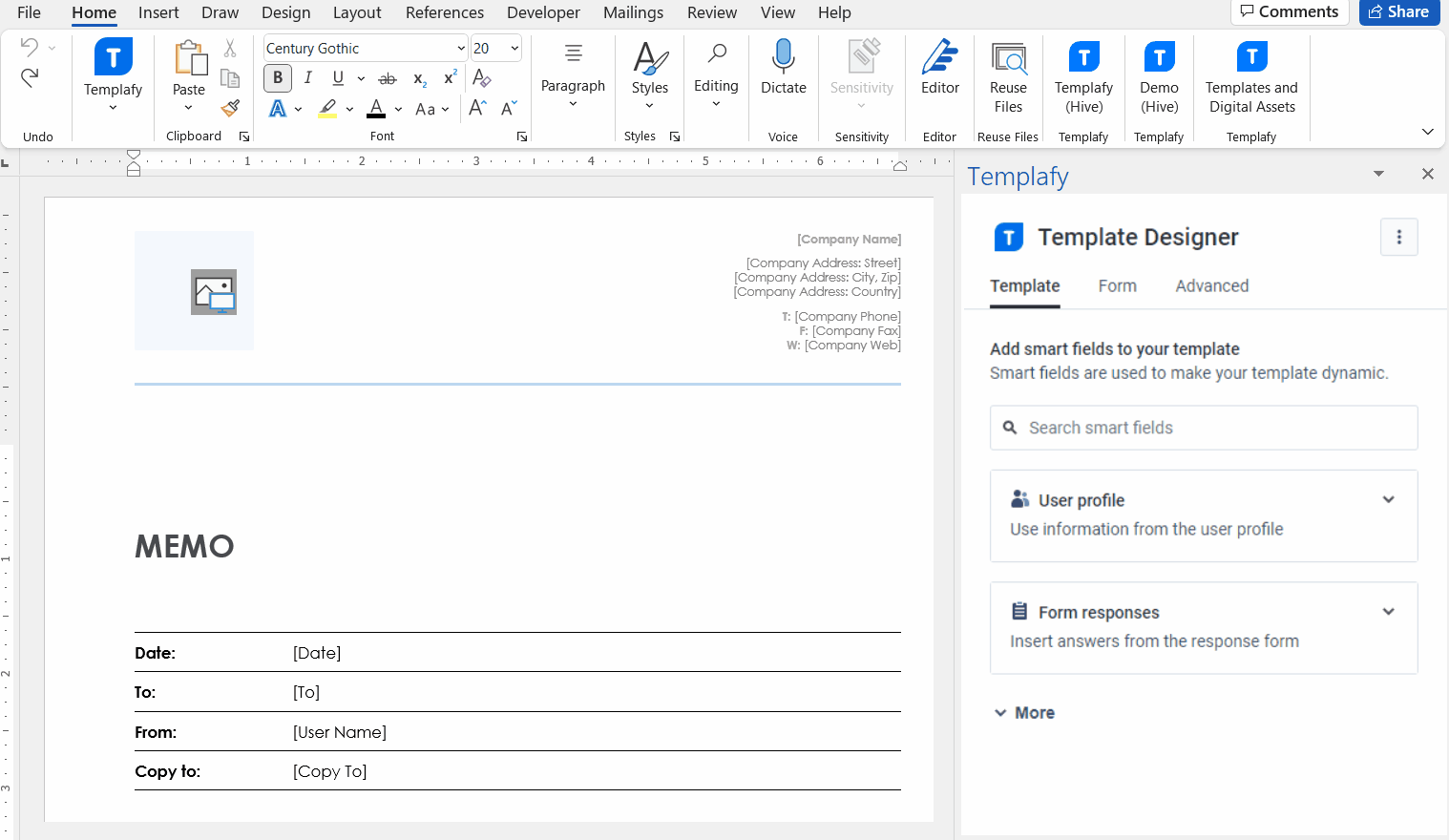 | | |
| --- | --- |
| | Please note that the document content updater is enabled by default on smart templates. |
Additionally, some smart fields can be individually set to use the document content updater via the Advanced section:
Allow updates: allow the smart field to be updated when edited by the user through the document content updater
Replace on update: update the inserted text element when using the document content updater
Remove and keep content: this will effectively disable the document content updater as the content control will be removed on document generation
Related articles