About this article
The Colors feature from Templafy ProductivityPlus enables you to get instant access to corporate colors on the left-hand side of the screen in PowerPoint. 
How to use the colors? 
Select the object you would like to edit
Click in the color pane to change the color:

Font - first column
Outline - second column
Fill - third column
Where are these colors coming from? 
By default, Templafy Colors will display the following theme colors of the active presentation: 
Text/Background - Dark 1 
Text/Background - Light 1 
Text/Background - Dark 2
Text/Background - Light 2 
Accent 1
Accent 2
Accent 3
Accent 4
Accent 5
Accent 6
Shades of the above colors
Slide Master View (View > Slide Master > Colors > Customize colors) :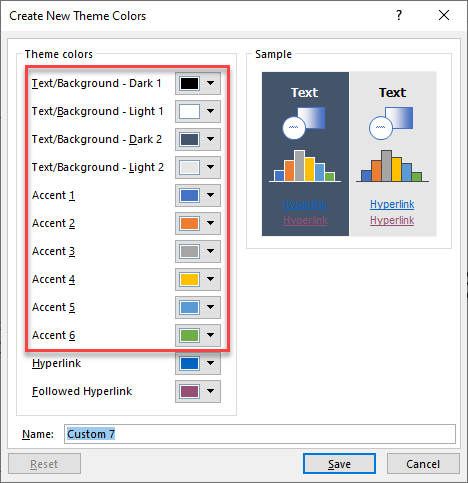 Normal View: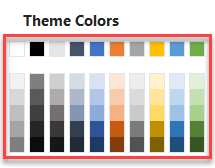 Related articles