About this article
This article will explain what a Data Source is and how to create one in the Admin Center.  
Pre-requisite
 

Updated to Templafy Hive
Admin or owner access to the tenant
Email Signature or Library module enabled
What is a Data Source?
A data source in Templafy is a static data storage location where Templafy admins/owners can populate information about their company or content to be used in filling out User Profiles, generating e-mail signatures, or formatting/populating dynamic templates. 
Once the Resources tab is available in the Admin Center, you will be able to create, delete, and update Data Sources.
Creating a data source
Creating a Data Source consists of three main steps: 
Creating the data source
Creating the Schema of the data source (the structure)
Adding data source items (the content)
To create a Data Source, follow the below steps:
Go to the Resources section in the Admin Center
Click the Create button
Fill in the Name and Description
Click Create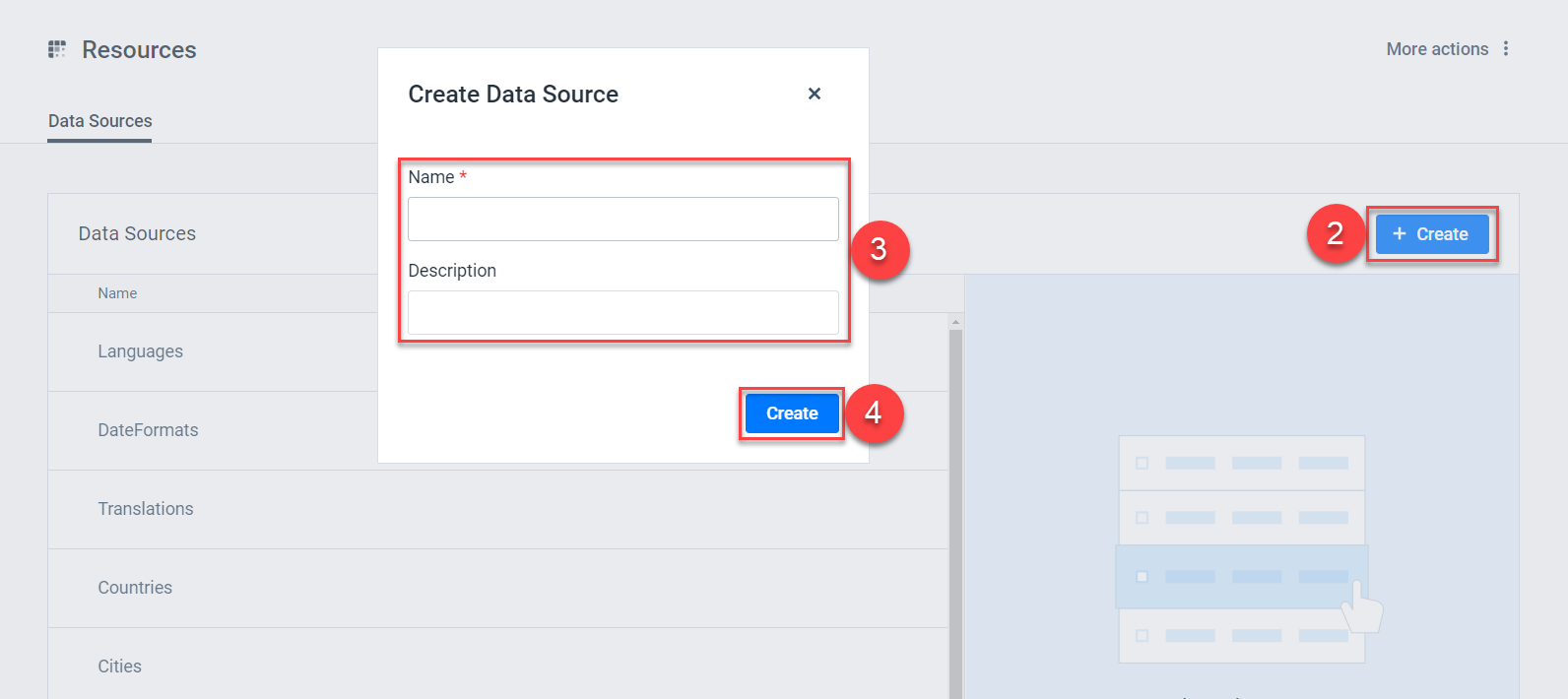 To populate the newly created Data Source with content, create the structure of the data source, and then add the relevant data source items (content).  
 

Once a data source has been created, its name cannot be edited
The name field doesn't support spaces
The maximum number of data sources that can be created per tenant is 1 000

The maximum number of schema fields (columns) per data source is 300
The maximum number of items (rows) per data source is 50 000
Related articles