About this article
Templafy Library can be accessed either through the WebApp, Office applications, or any application Templafy has been connected to. In this article, we will explain what the Templafy WebApp is, and how to use it. 
The Templafy WebApp
The Templafy WebApp is the website application, from which all your organization's templates and assets can be accessed and downloaded, through any internet browser. This is an easy way of enabling you to access templates whilst away from your work computer.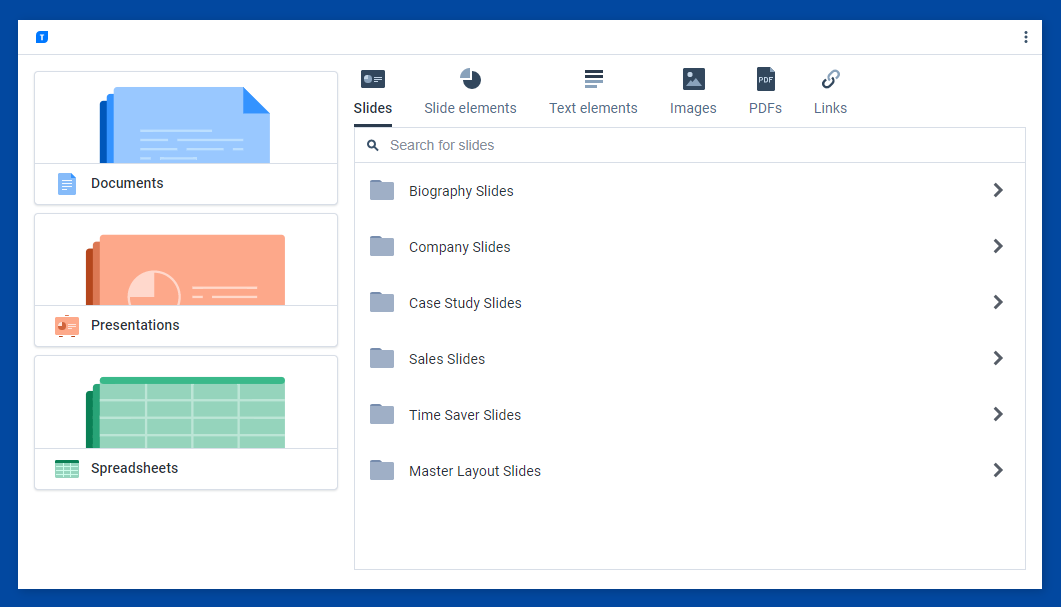 How to access and download content from the WebApp? 
In order to access or download content from the WebApp, you need to go to your company's Templafy account, e.g. yourcompanyname.templafy.com. 
Accessing and downloading templates
Click on the desired Library (Documents, Presentations, or Spreadsheets)
Select the desired template

If the template is dynamic. click Next and fill in the required information

Click Download or Other actions

Download (available to all users)
Save a copy to ... option will be displayed if at least one

 

Delivery Connectors

is

enabled and activated for end-users 
Share via Engage option will be displayed if Engage

is

enabled and activated for end-users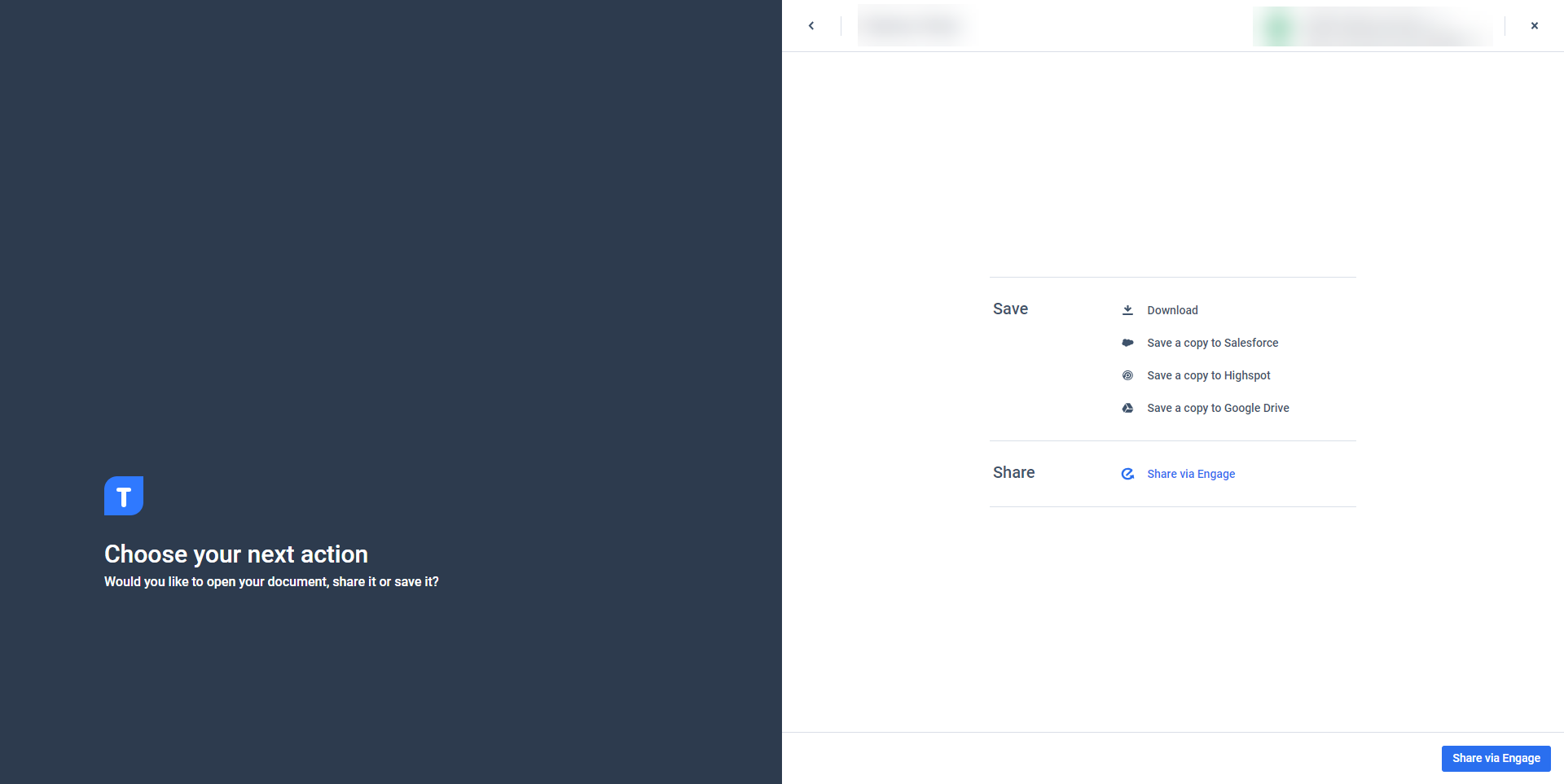 Accessing and downloading assets
Click on the asset you want to download
Go in your "Downloads" folder and open the file to view it in Microsoft Office programs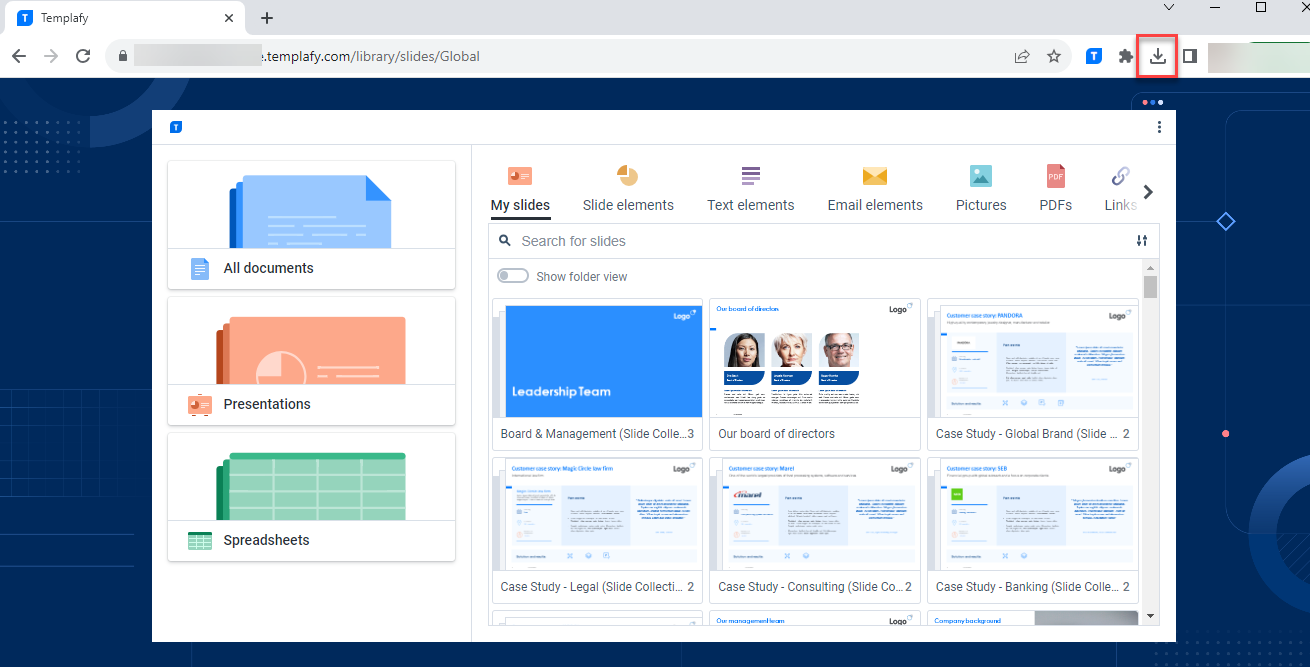 Related articles