About this article
In the article, we will explain how the Templafy Library works in Outlook.
How to use the Library in Outlook?
Open Outlook

Create a new email
Or reply to/forward an email in the pop-out window
Create a new appointment

Click on the Templafy icon in the Message/Appointment tab
The Outlook Library is opened with the different assets, made available by your Templafy administrator(s)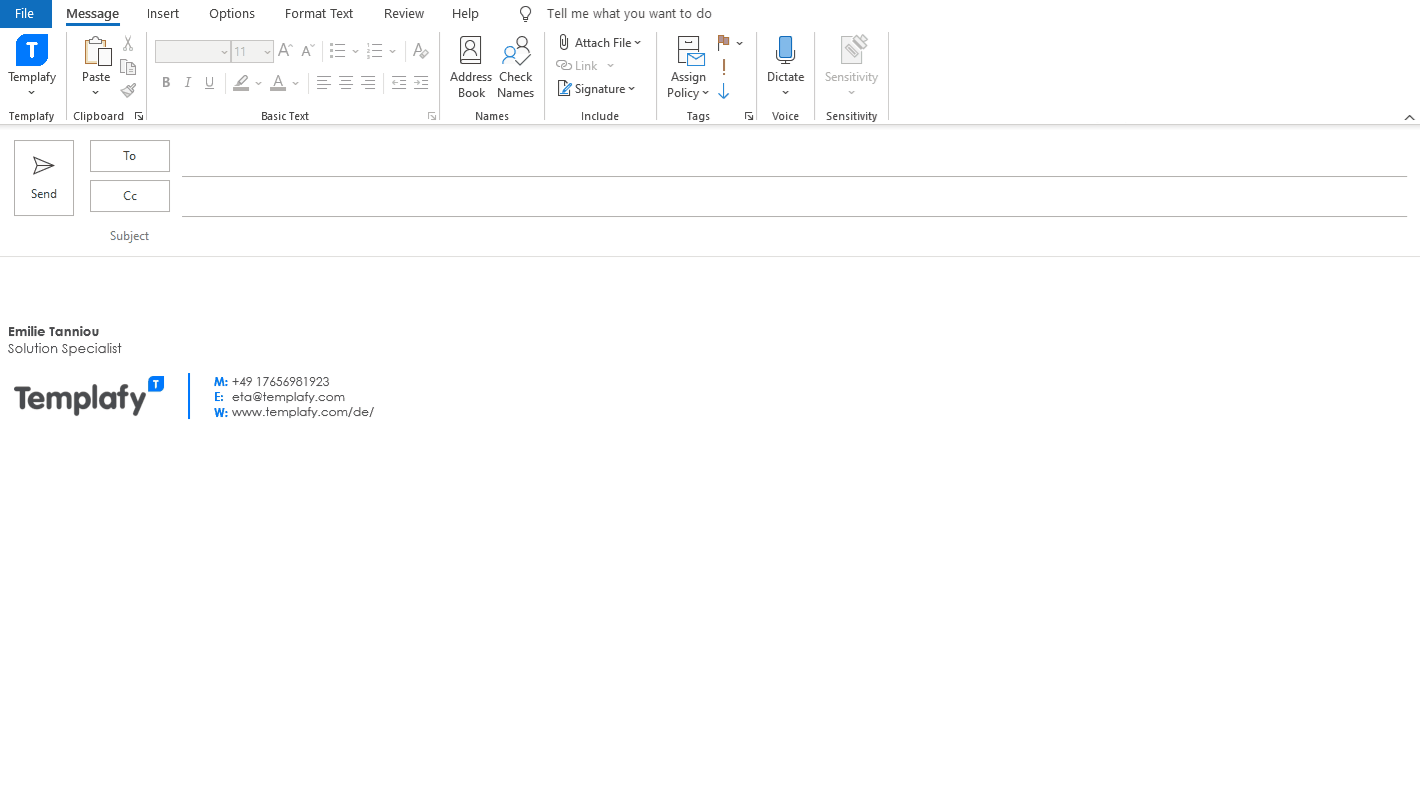 As Templafy Library for Outlook is only available in the pop-out window, and not in the reading pane, you might enhance your experience by turning on a setting from Outlook that will automatically pop-out your emails in a new window when replying to or forwarding an email.
Select File > Options
Select Mail, then scroll down to the Replies and forwards section
Check the "Open replies and forwards in a new window" checkbox
Click OK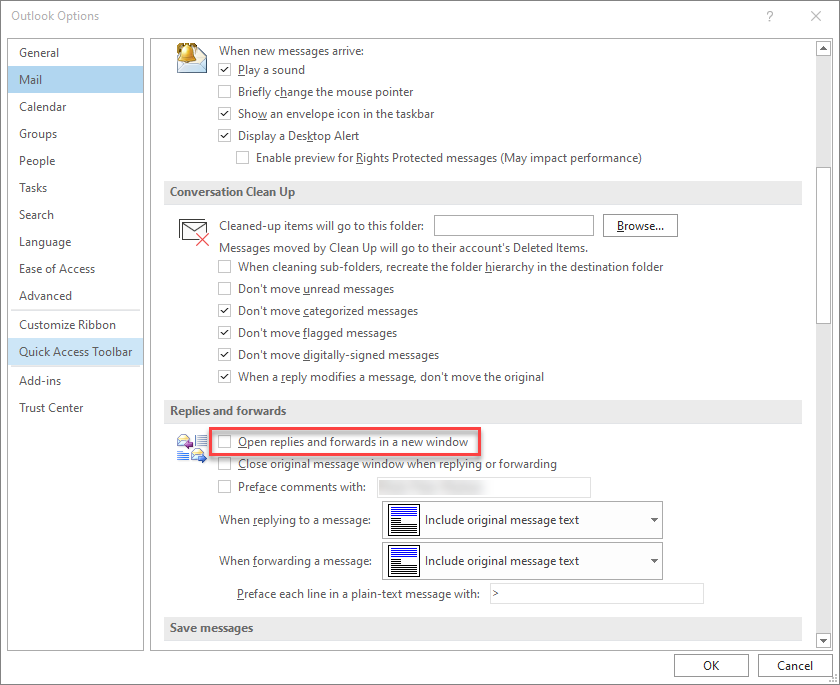 Related articles