About this article
This article will guide you step by step through the process of tagging different templates and asset types.
Prerequisites
Why use tags?
Tagging is a powerful tool, that can help users get quicker access to the content they are looking for. The tags added via the Admin Center become keywords for Templafy search. When tagging your templates and assets, we recommend taking into consideration how the search works for end-users: How to use the search in Libraries?
Also, it is possible to enable/disable automatic AI tagging for the Pictures Library.
The character limit on tags is 1024
The tag itself must be more than 2 characters long
How to use tags?
To start tagging files, access the Admin Center via the WebApp and access the desired Library selection/folder.
Click on the selected file to enable to File Editor View
Add/Edit your tags
Click Save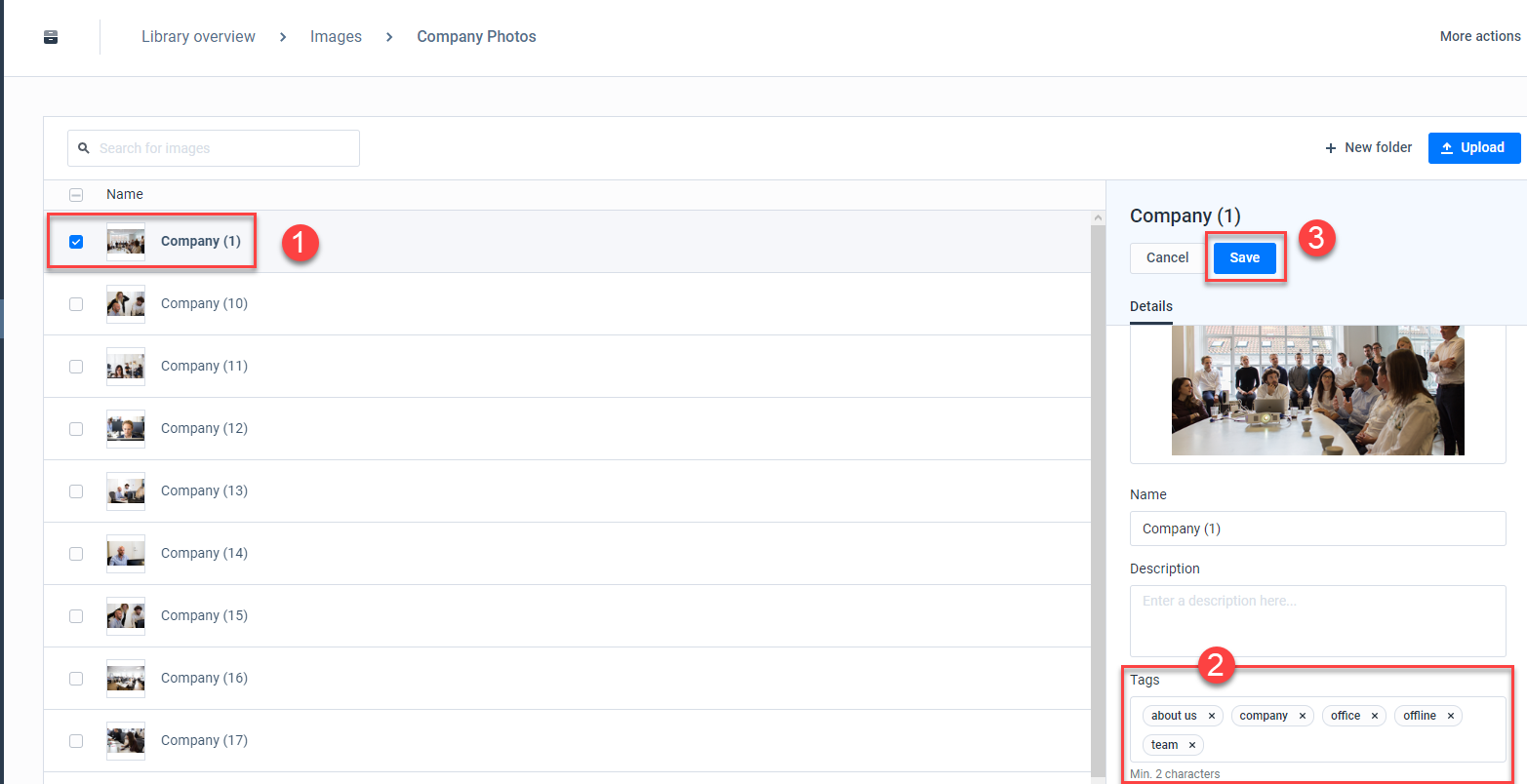 For PowerPoint templates and assets (Presentations, Slides, Slide elements), it is also possible to tag the individual slides. To add tags on individual slides of a presentation:
Click on the selected file to enable to File Editor View
Add/Edit your tags

In the Details tab, you can add presentation tags that will be applied to all slides in the presentations
In the Slides tab, you can add slides tags that will only be applied to a selected slide

Click Save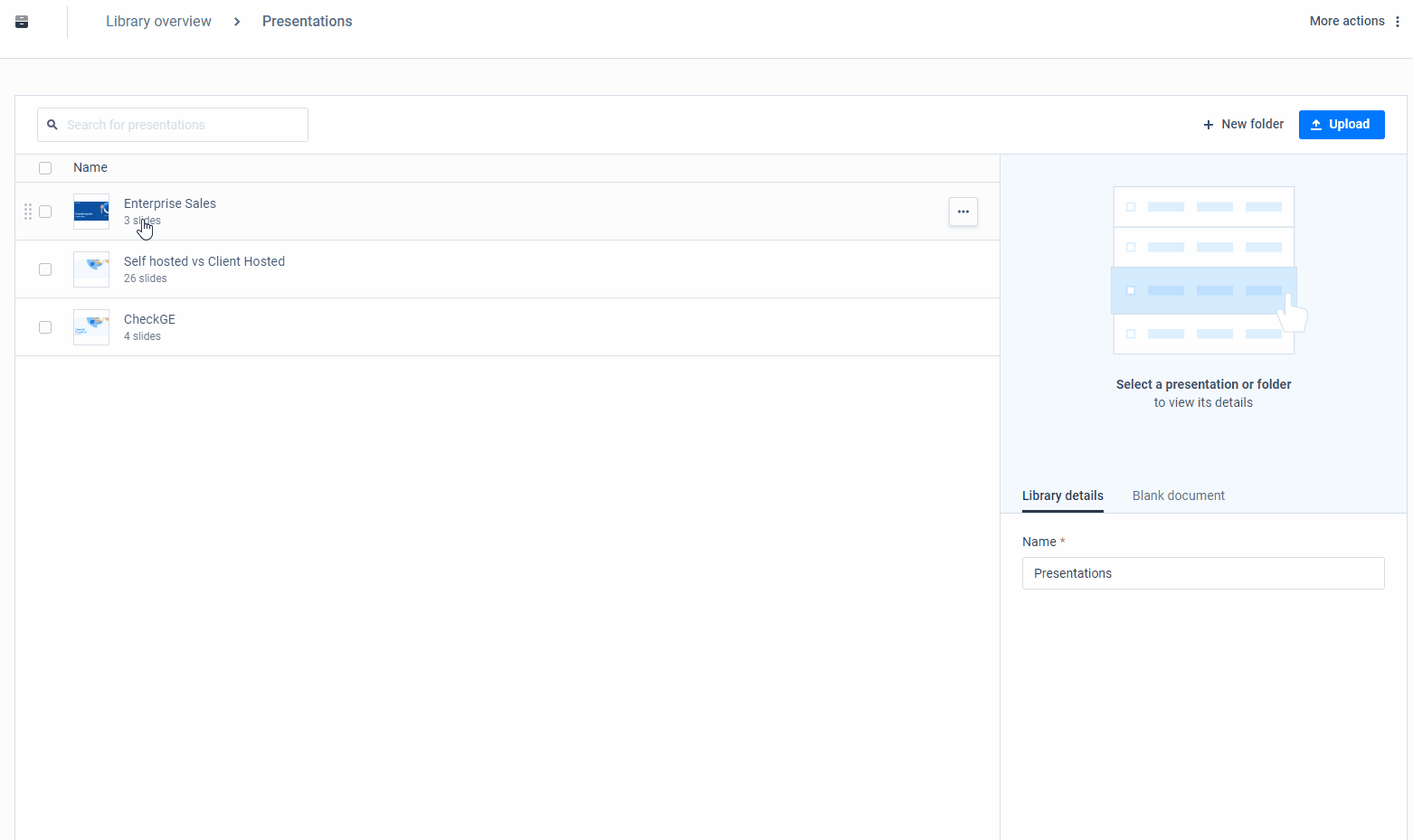 Related articles