About this article
This article explains how to edit email fonts settings, both for new emails and reply & forward emails.
The three email fonts settings are:
Pre-requisites
Admin or owner access to the tenant
Email signature module enabled
Email font setting enabled
Supported fonts: Arial, Courier New, Garamond, Georgia, Tahoma, Times New Roman, Trebuchet MS, Verdana.
Email font will apply to the email body only when using Email Signature VSTO add-in (PC)
How to edit email fonts?
Go to the Admin Center of your Templafy tenant
Navigate to the Email signature section
Click on Email fonts
Click Edit to change font settings, including size and color: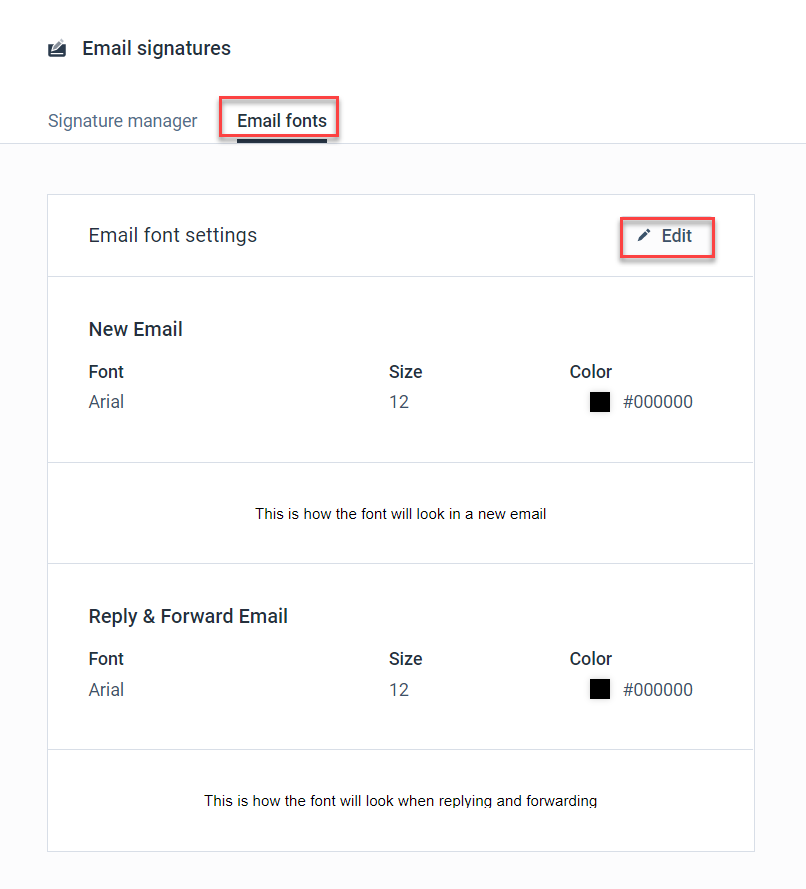 | | |
| --- | --- |
| | Toggle the switch Same settings as New Email if your settings set for New Email apply to Reply & Forward Email. |
Editing font
You can choose any of the supported fonts from the dropdown.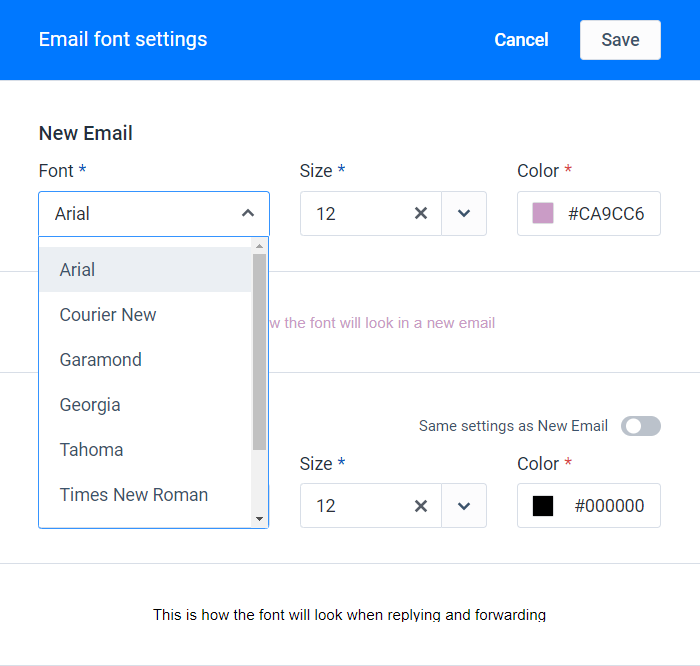 Editing size
You can choose a size from the dropdown or type in the size you want.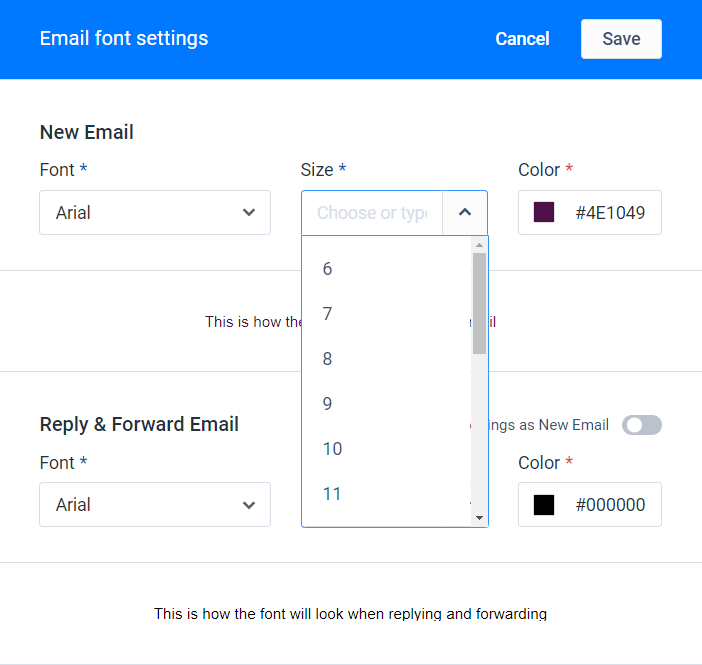 Editing color
You can enter the HEX color code or use the mouse to click on colors in the panel.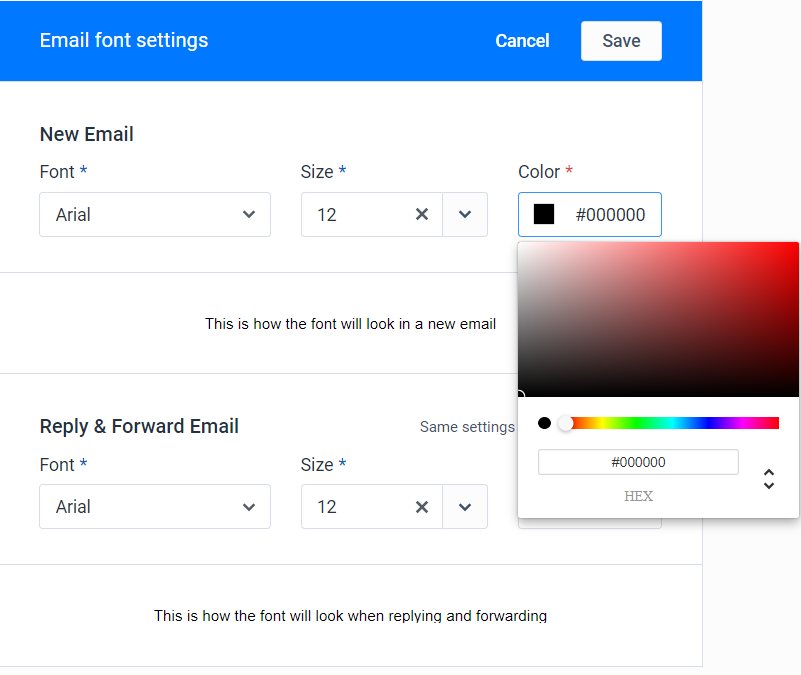 How to disable email fonts
Go to the Admin Center of your Templafy tenant
Navigate to the Email signature section
Click the More options ellipsis in the top right
In the general tab navigate to Email font settings and click the Disable button


Related articles